May 2015 - Events
Later this month the band will be travelling to Saddleworth to take part in the annual Whit Friday contests, where we gave creditable performances in 2013.
We are looking forward to welcoming our friends from Midland, Michigan USA for the week and we also have a couple of concerts planned: 'Brass on the Grass' will be held at 13:00 on Bank Holiday Monday 25 May and another concert will be held in Saddleworth, at Uppermill Methodist Church, at 14:00 on Saturday 30 May.
Comments (0) Added by stewart May 14, 2015 (1:42AM)
May 2015 - Brass on the Grass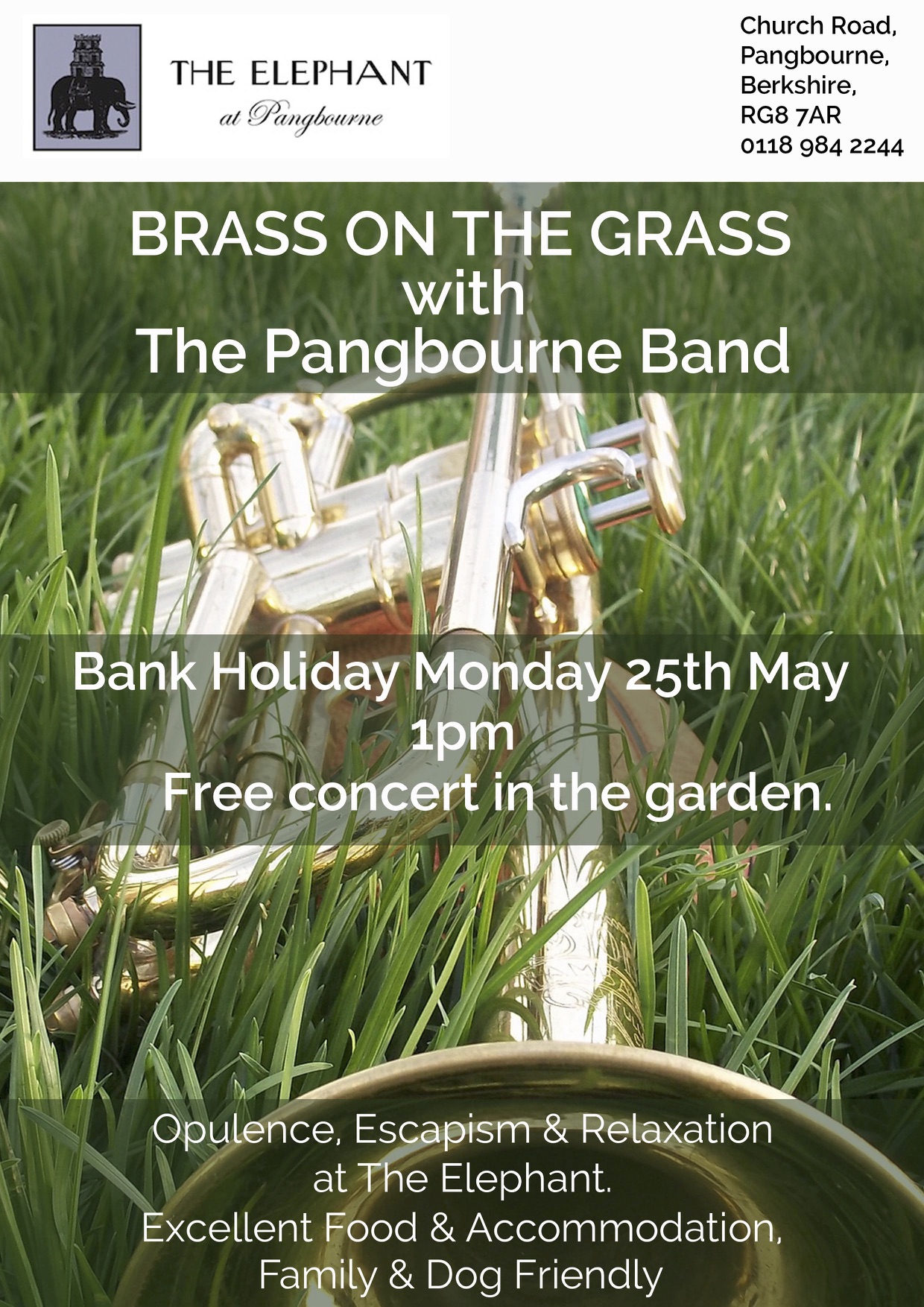 Comments (0) Added by stewart May 14, 2015 (1:18AM)
March 2015 - Pangbourne Magazine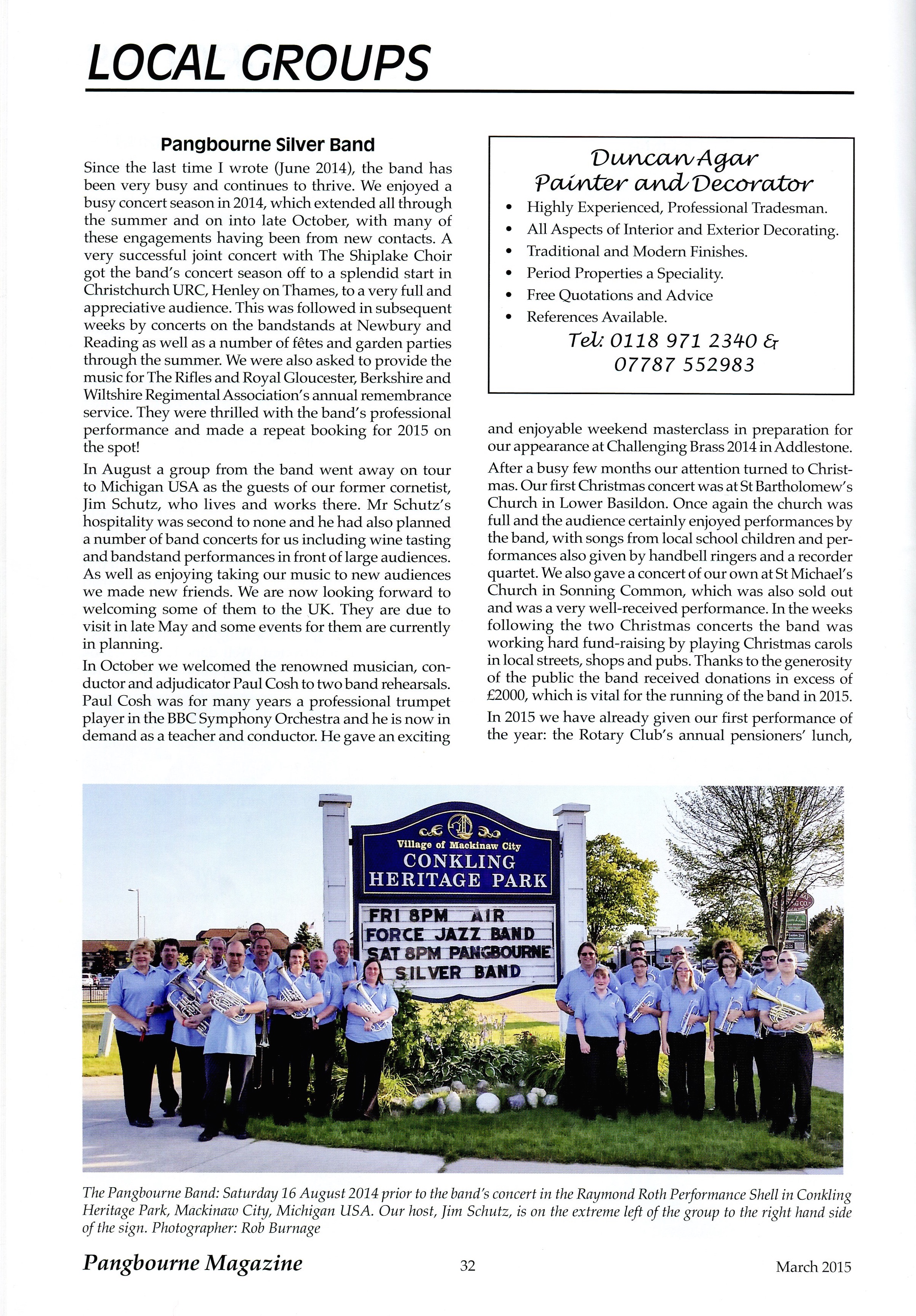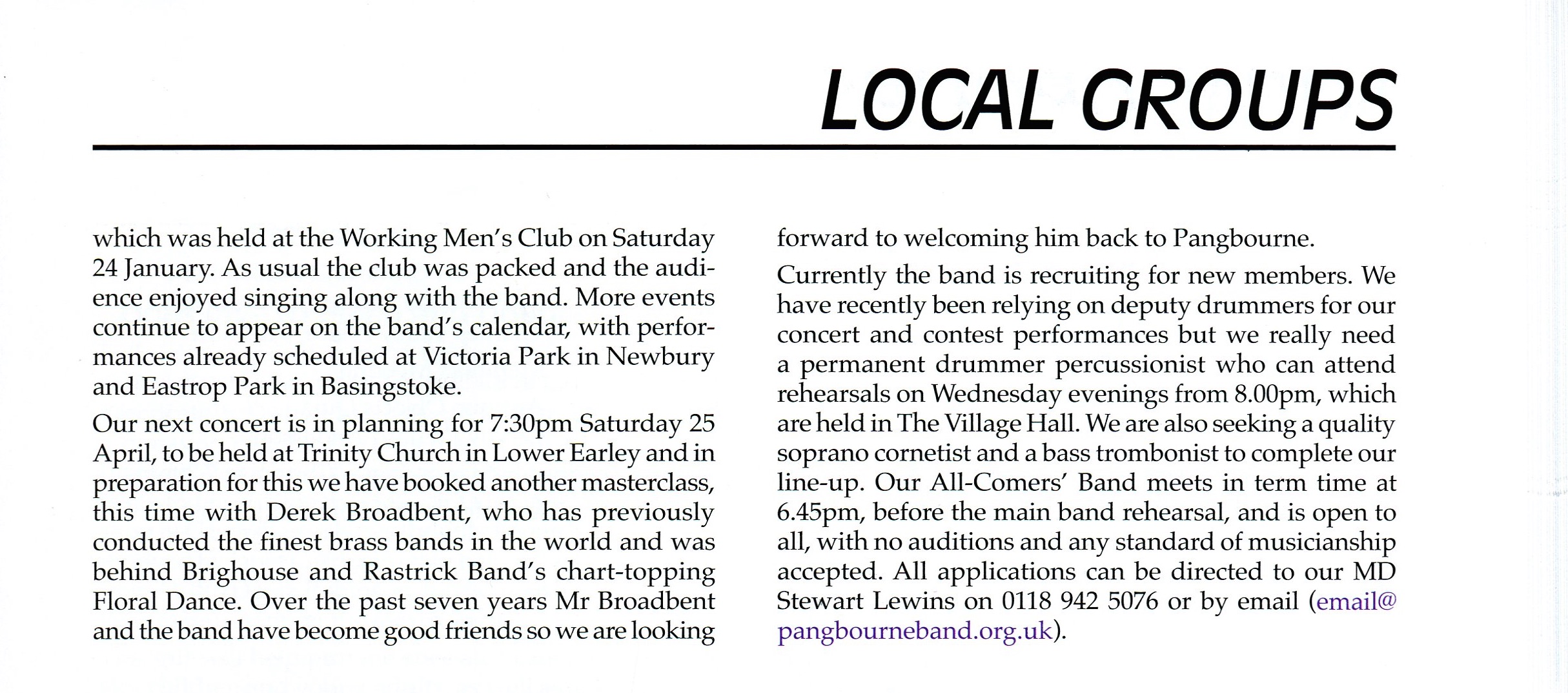 Comments (0) Added by stewart March 5, 2015 (12:02PM)
August 2014 - US Tour Album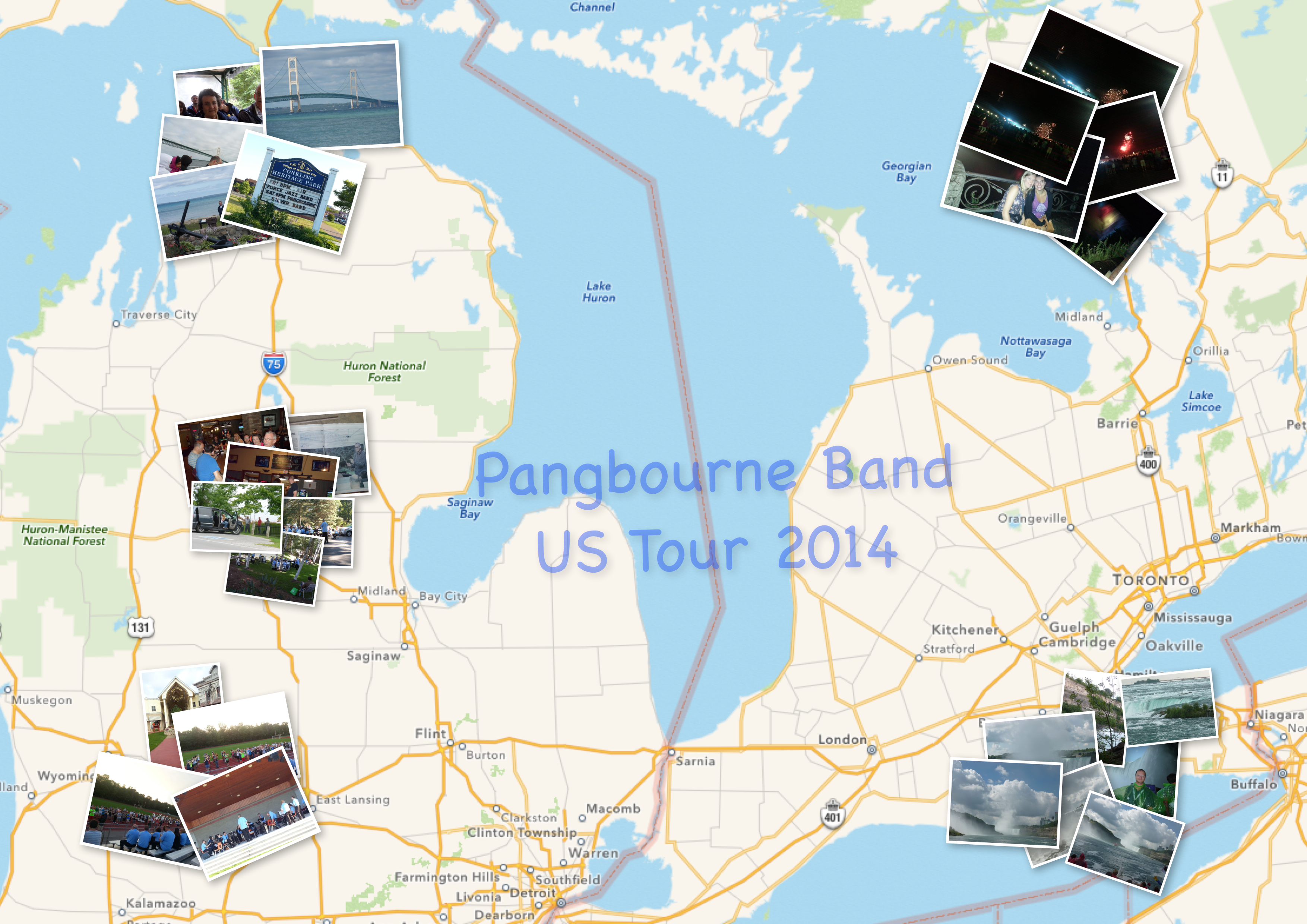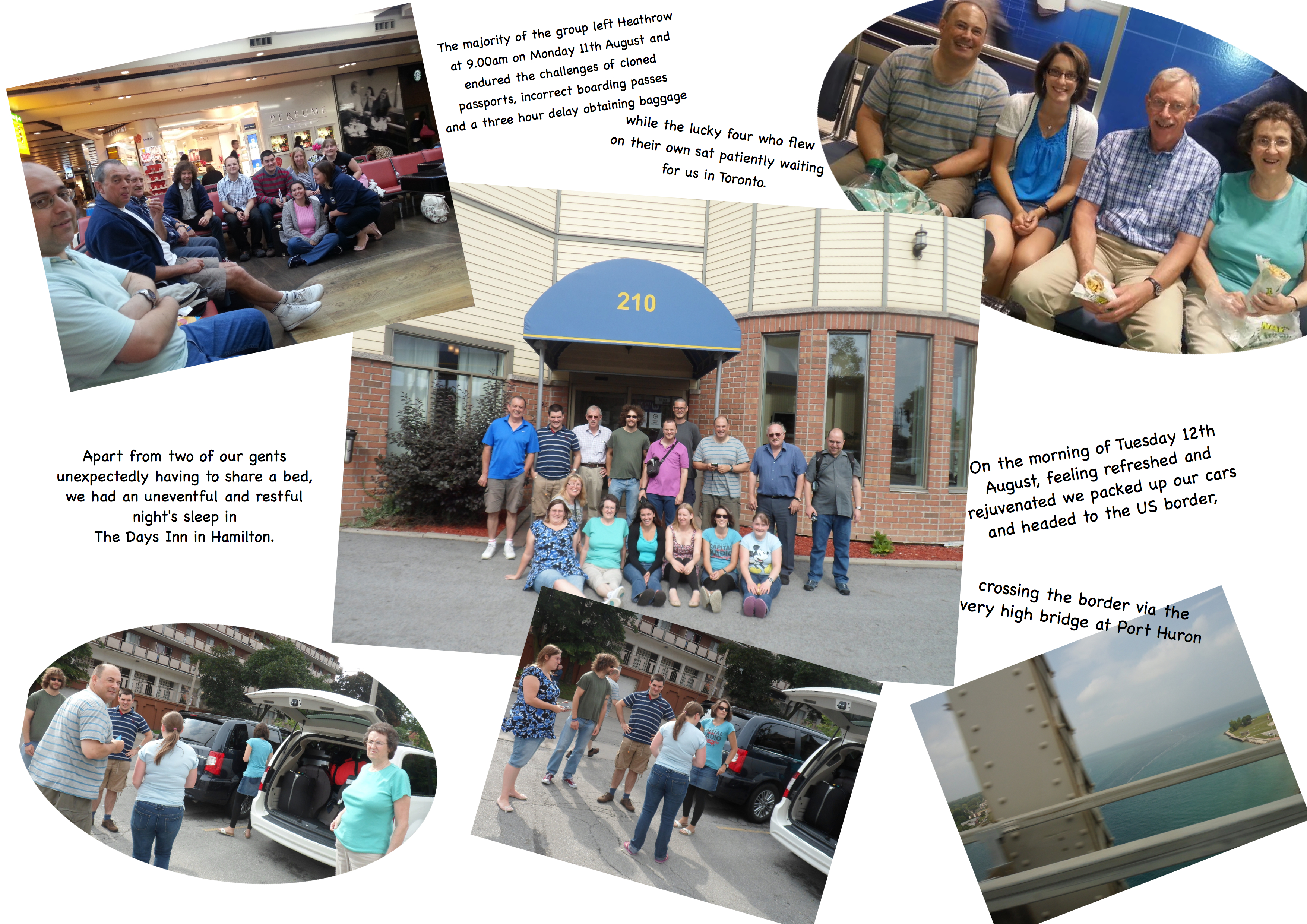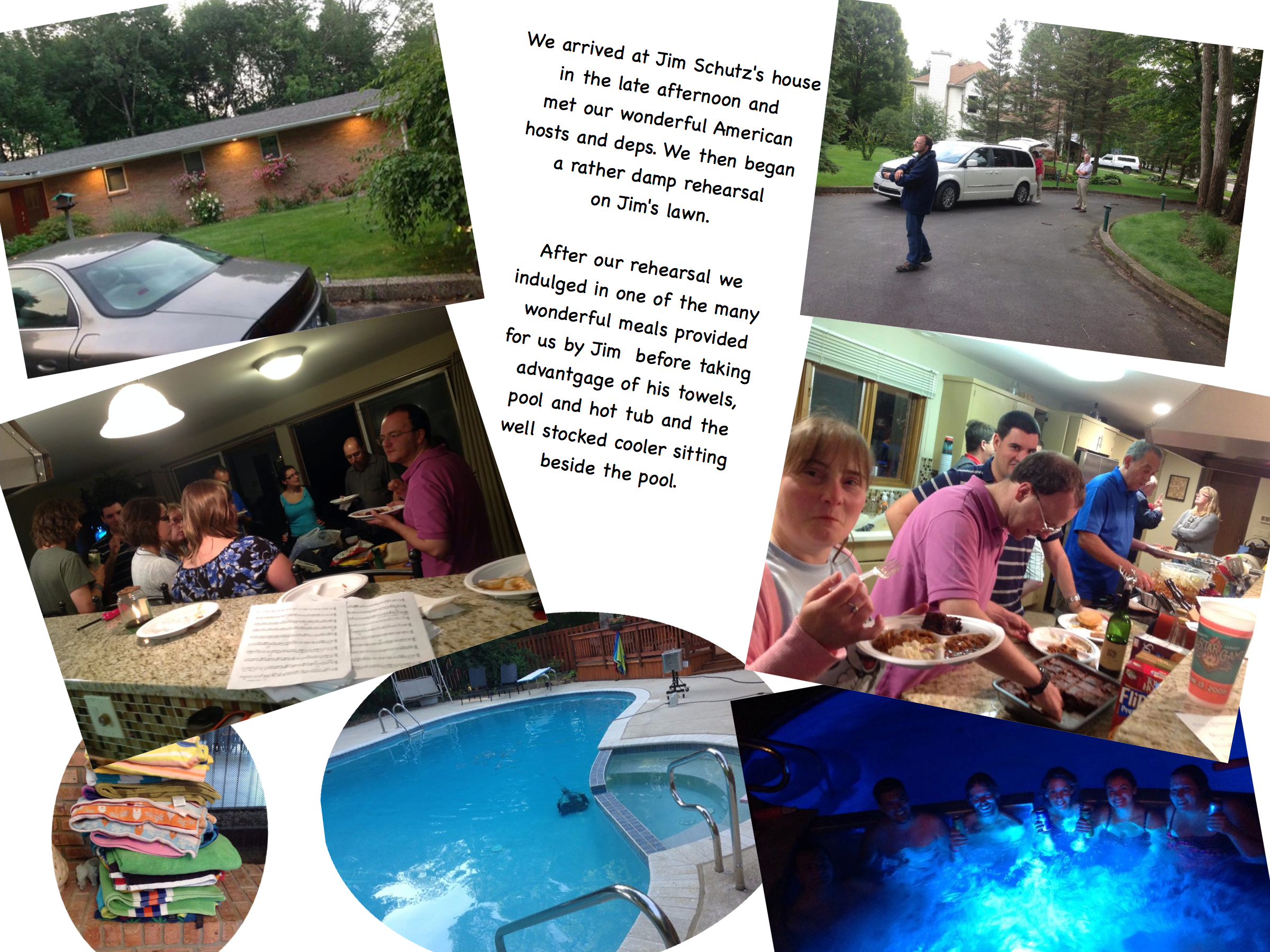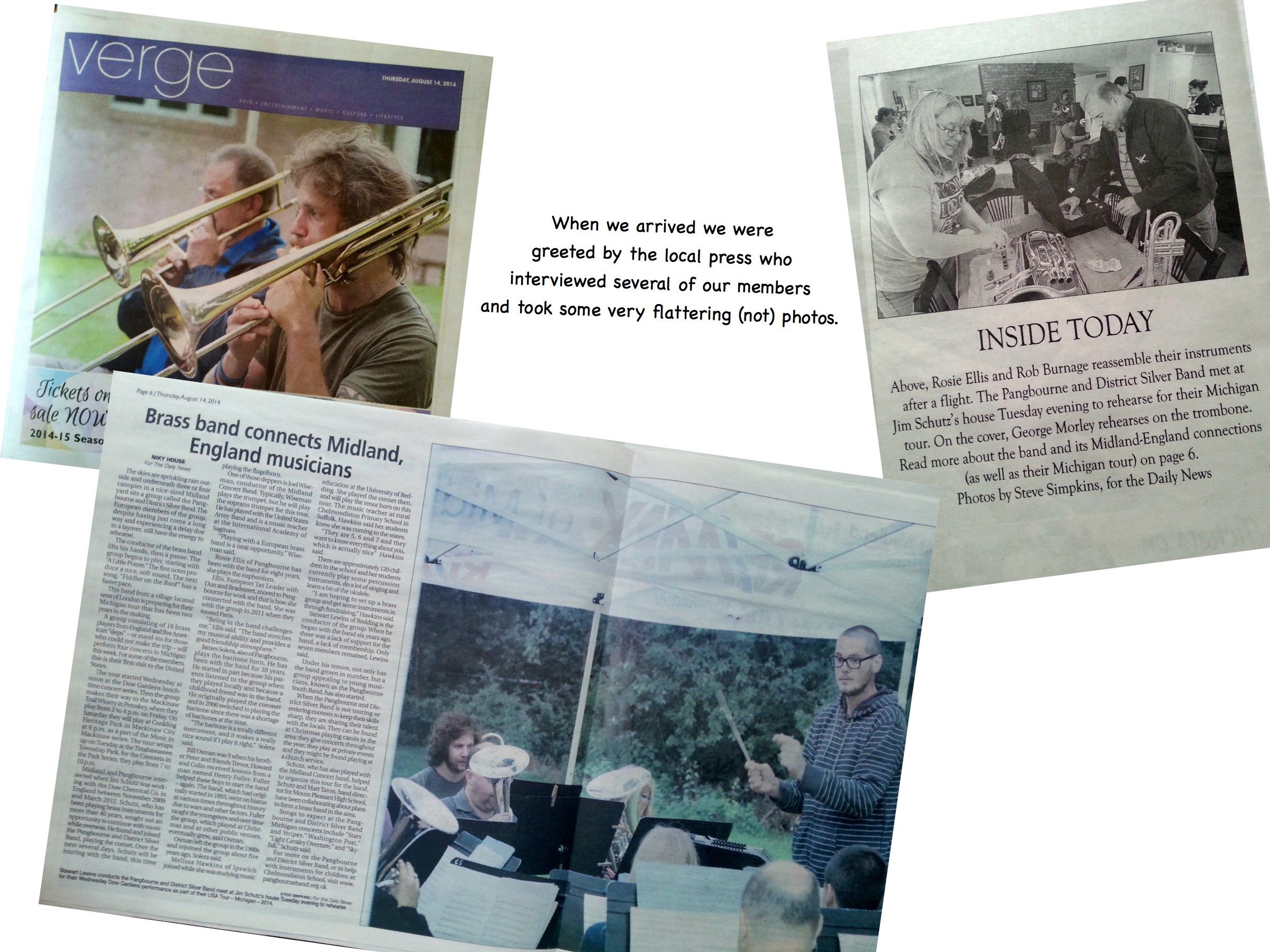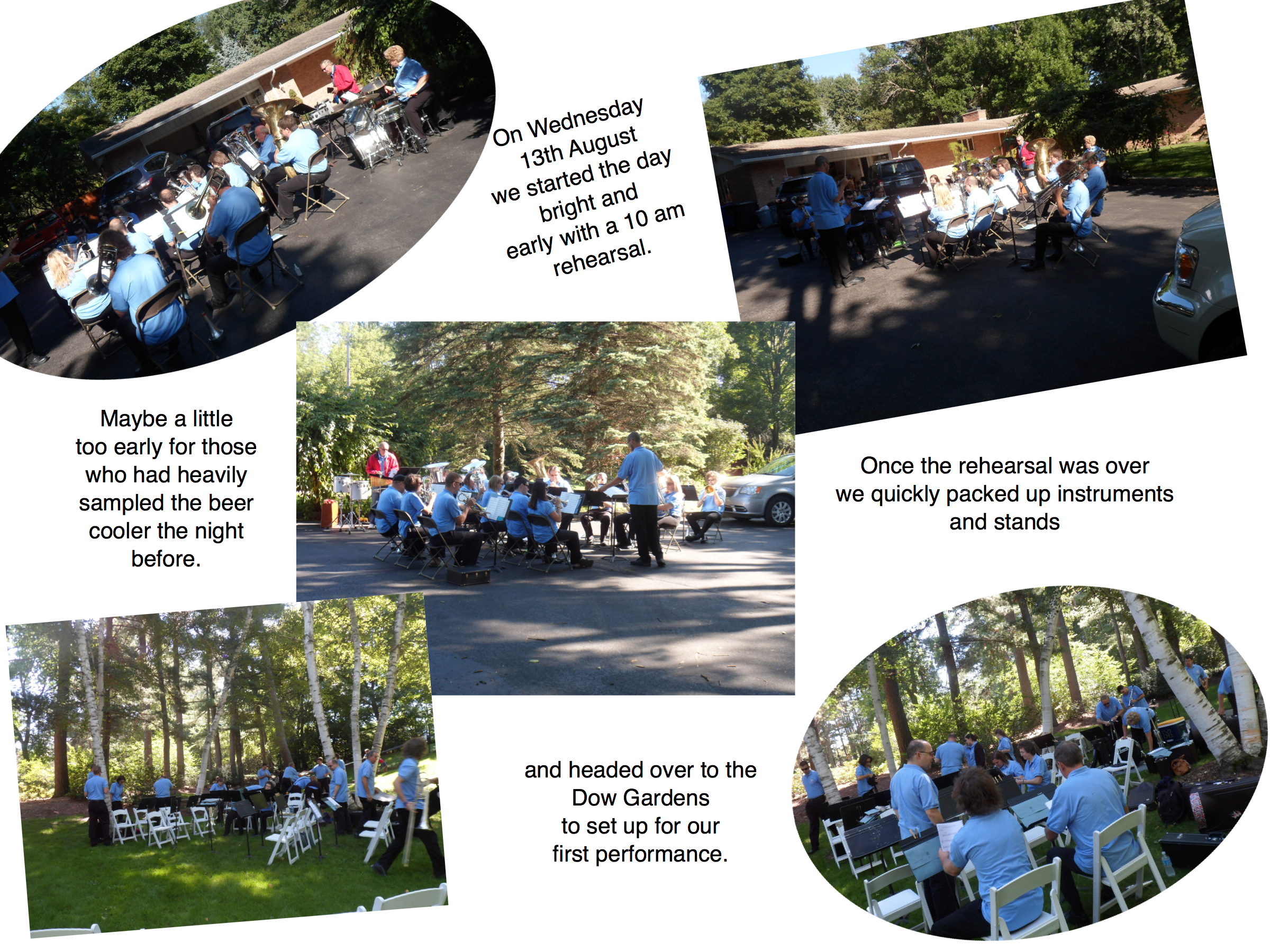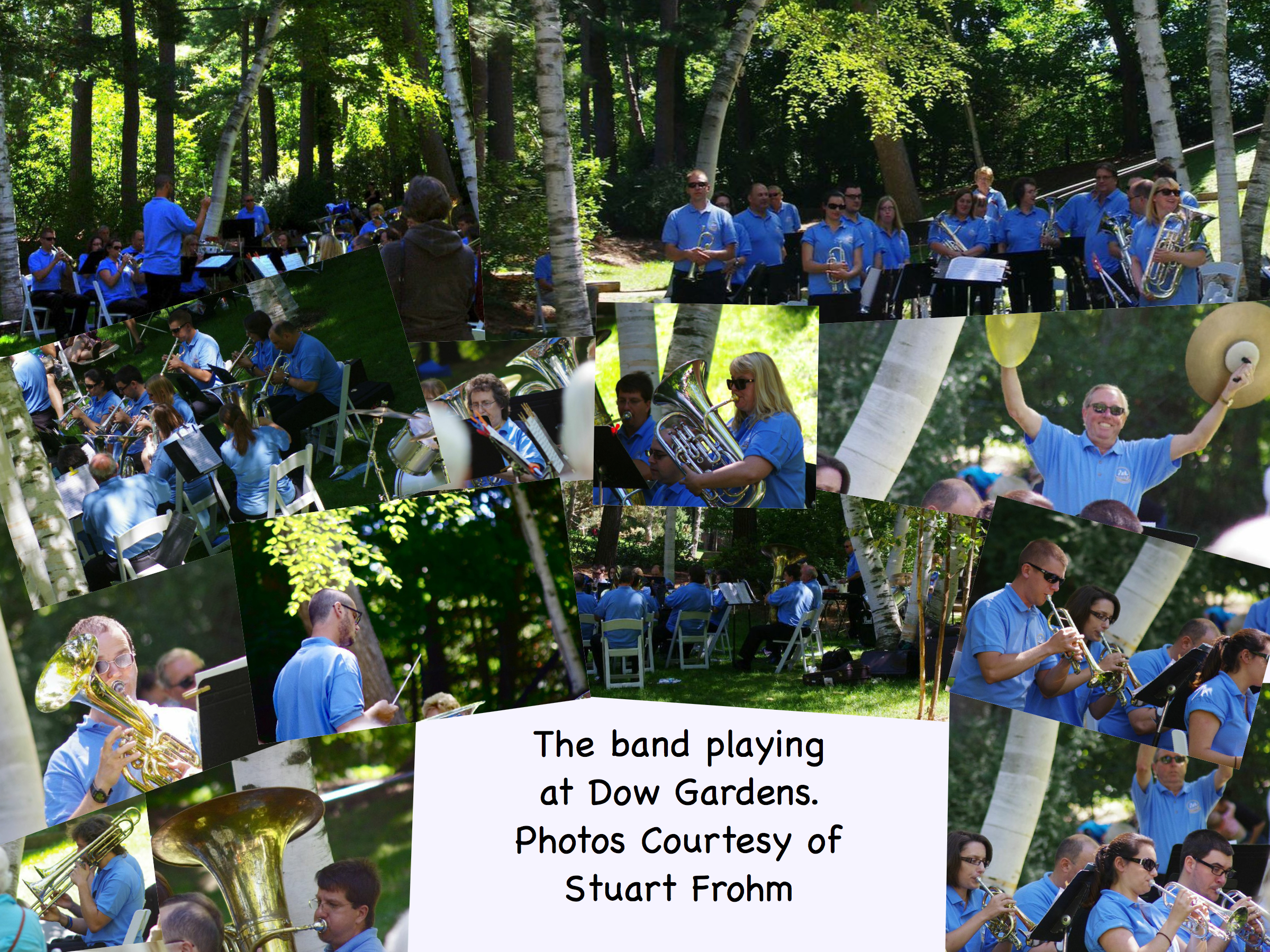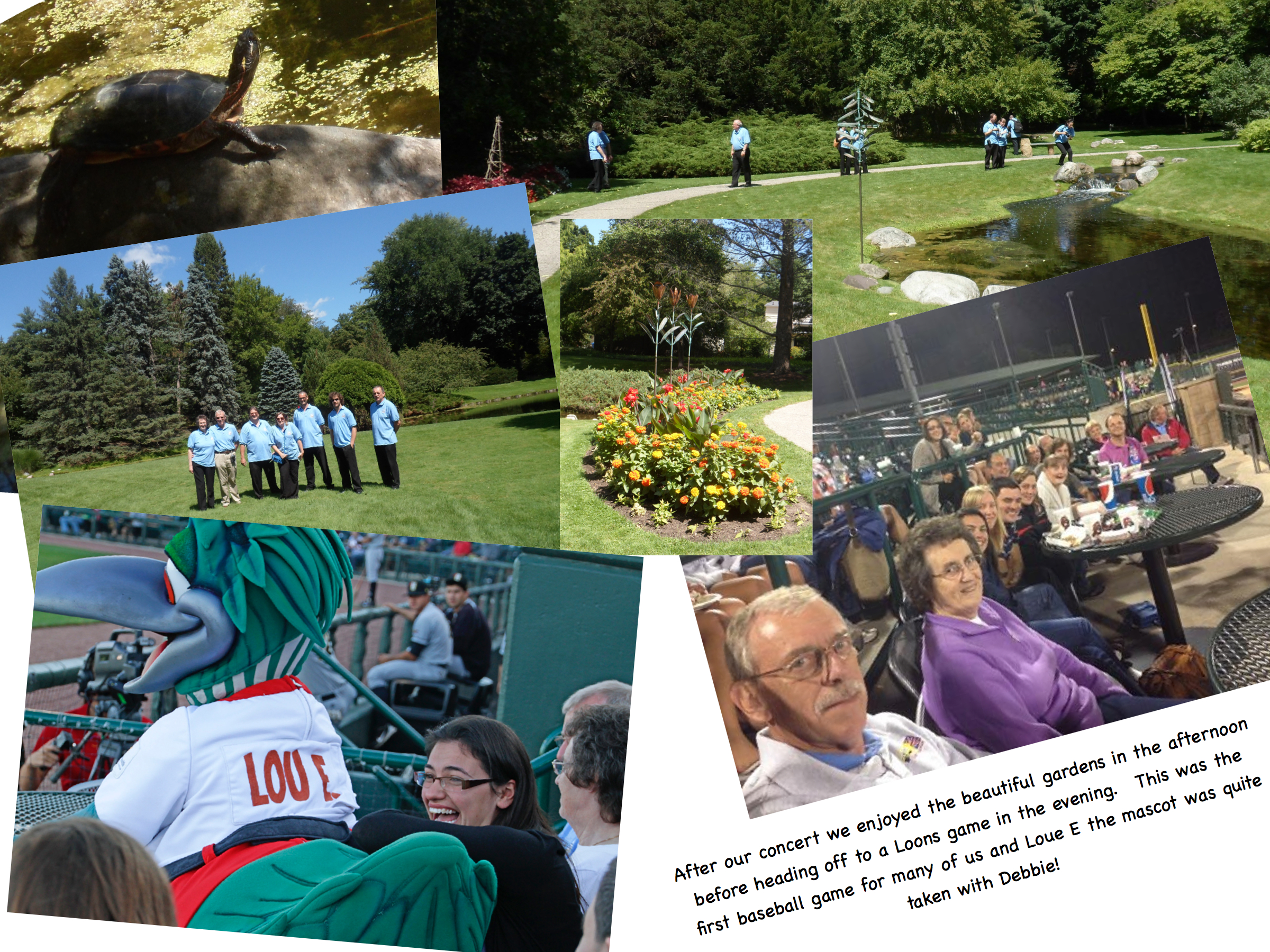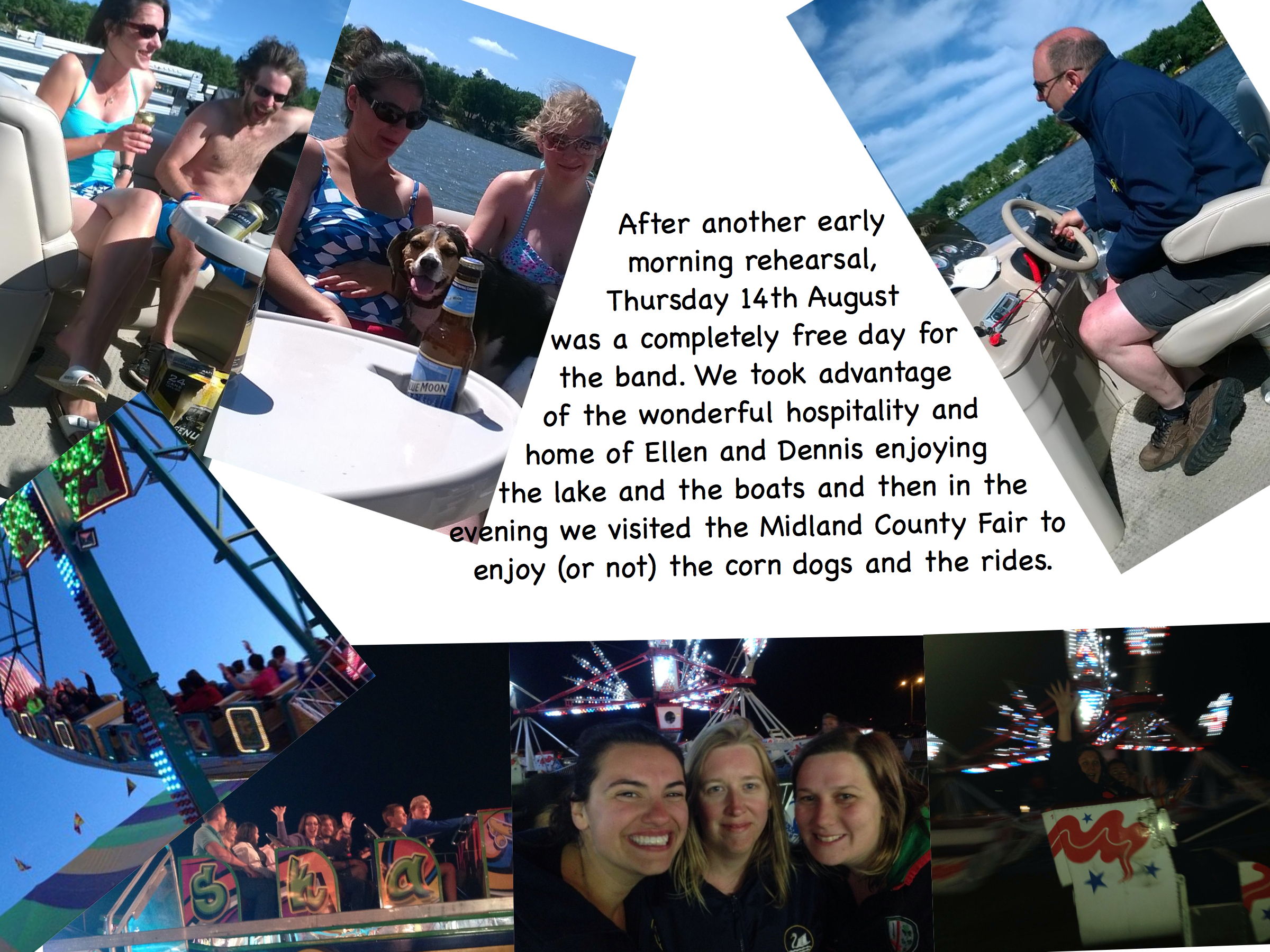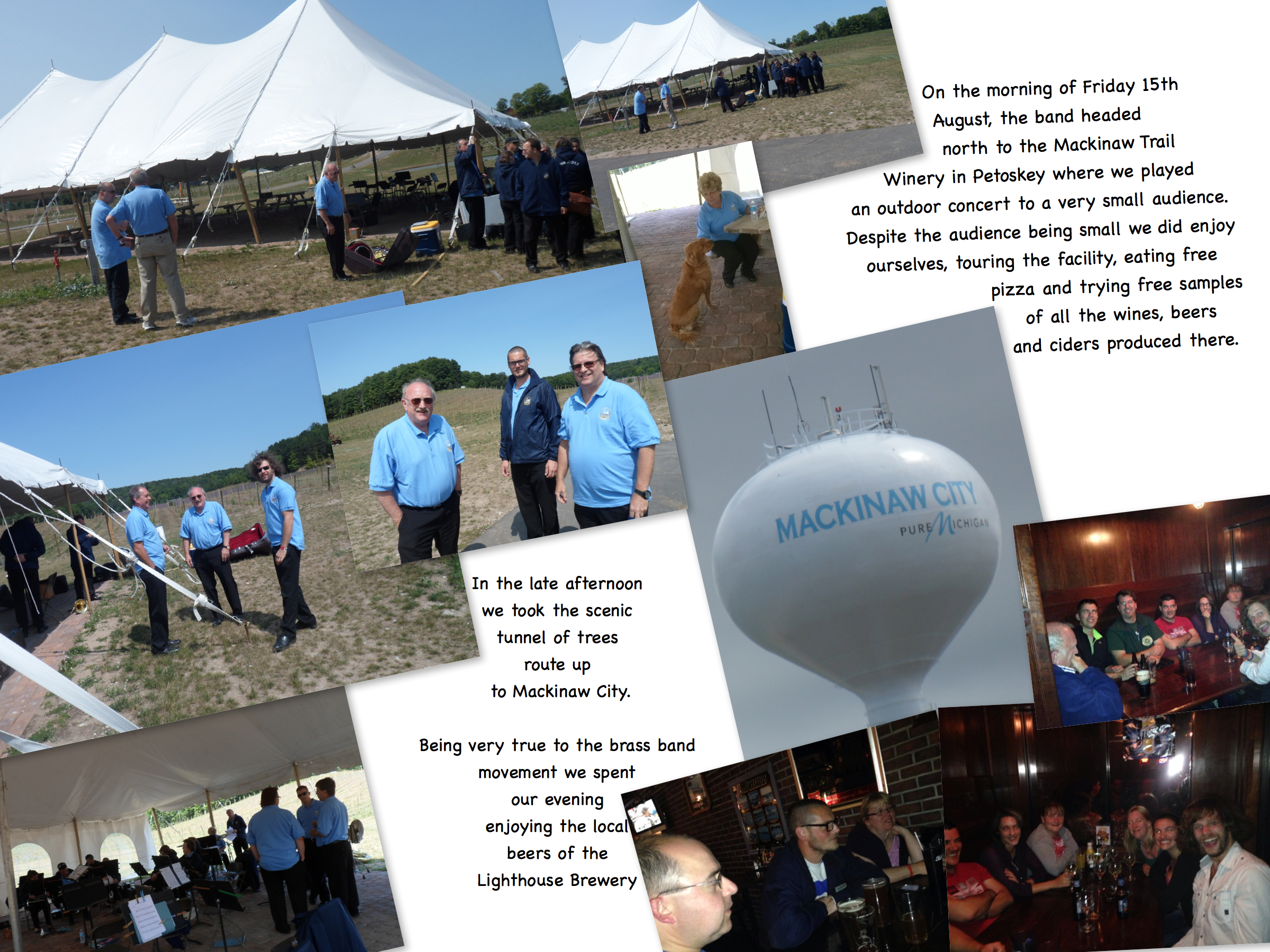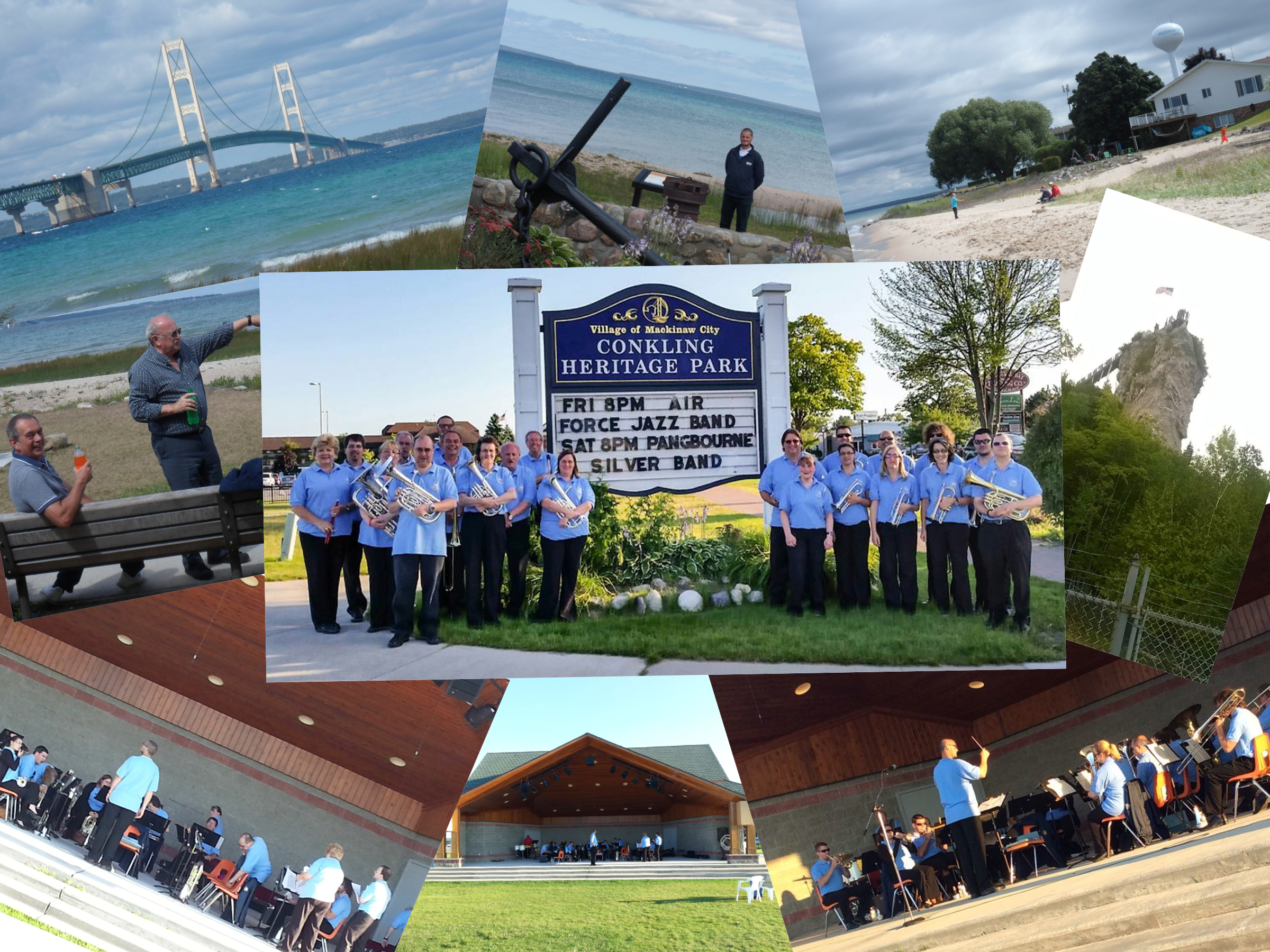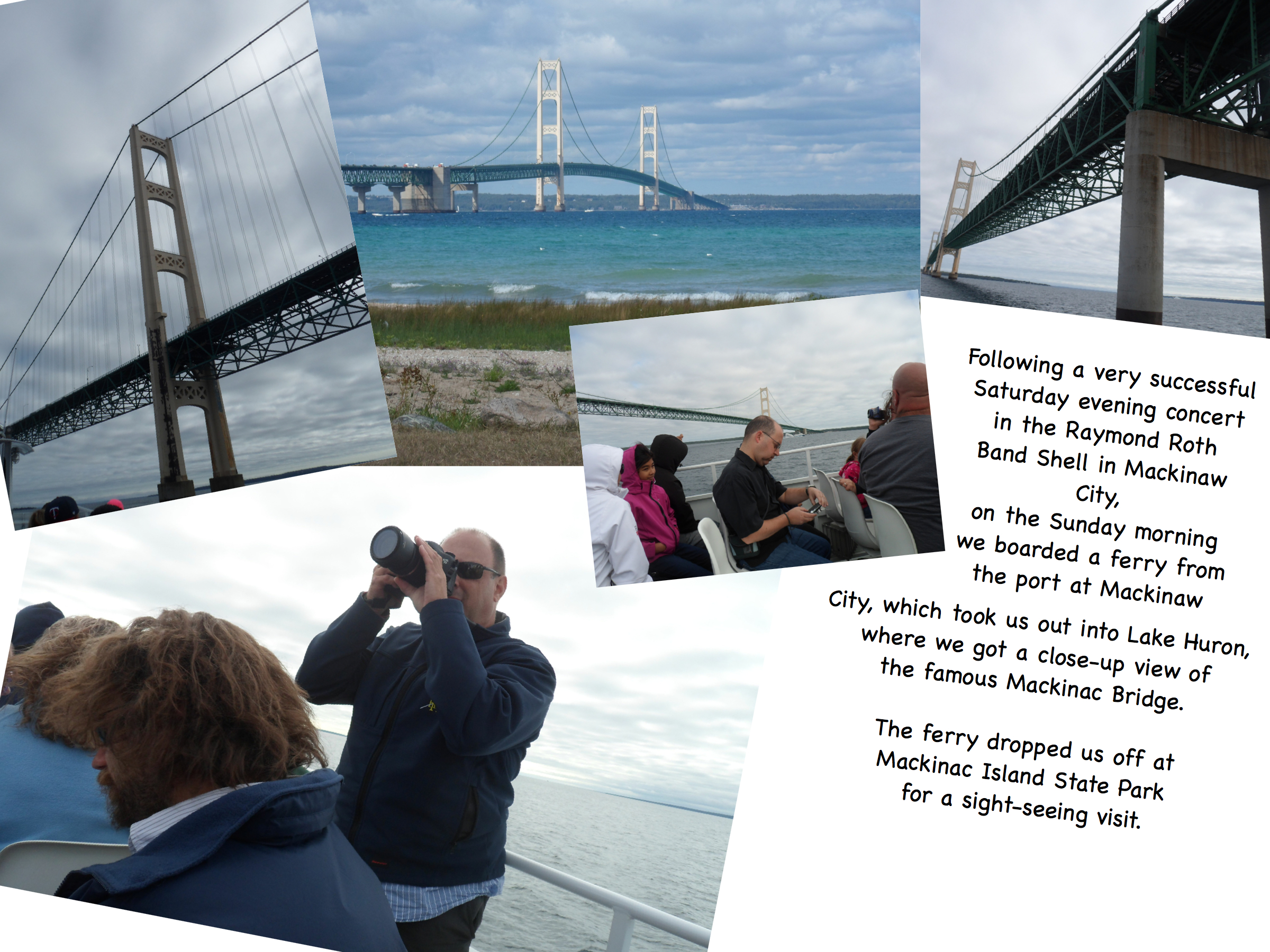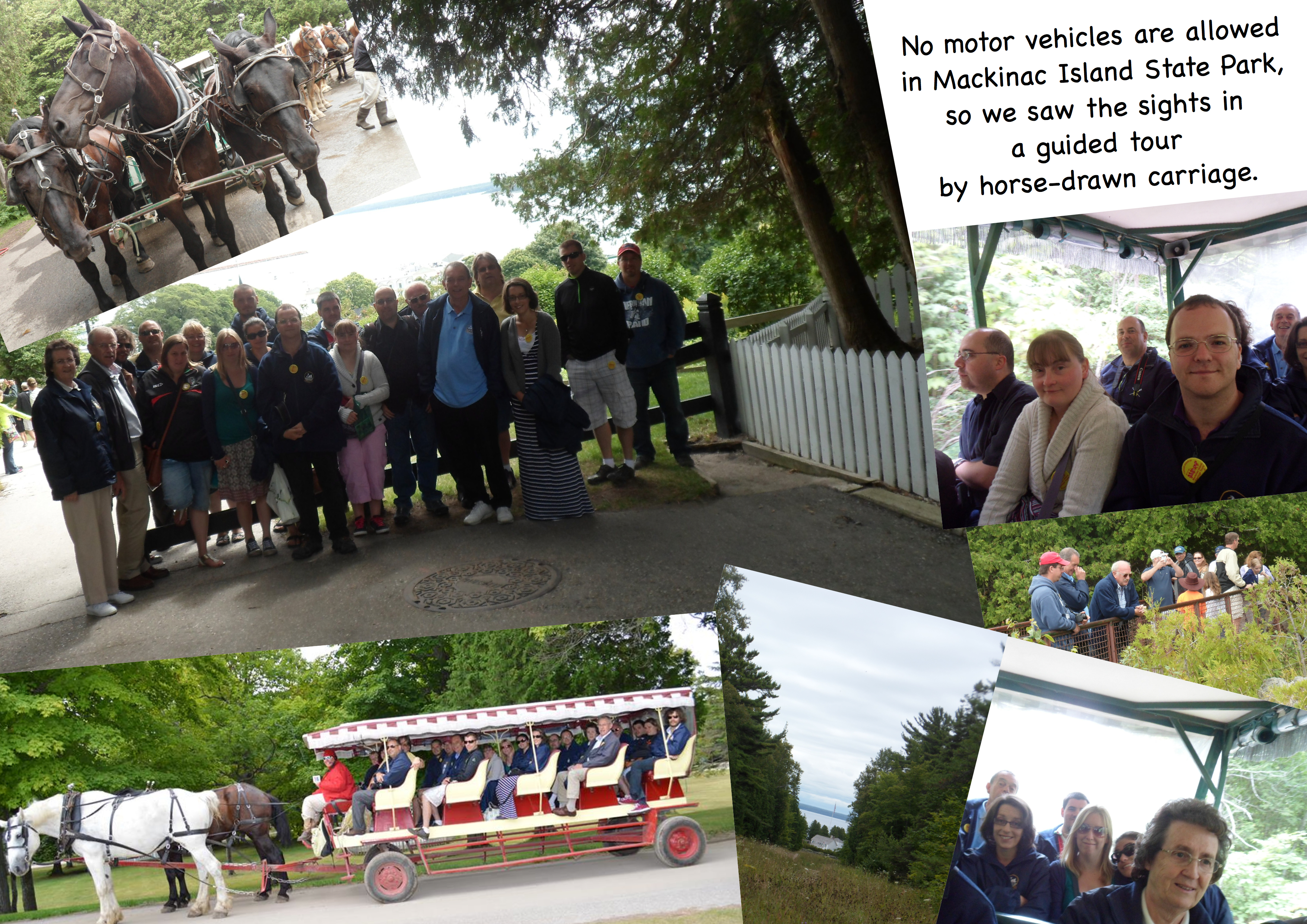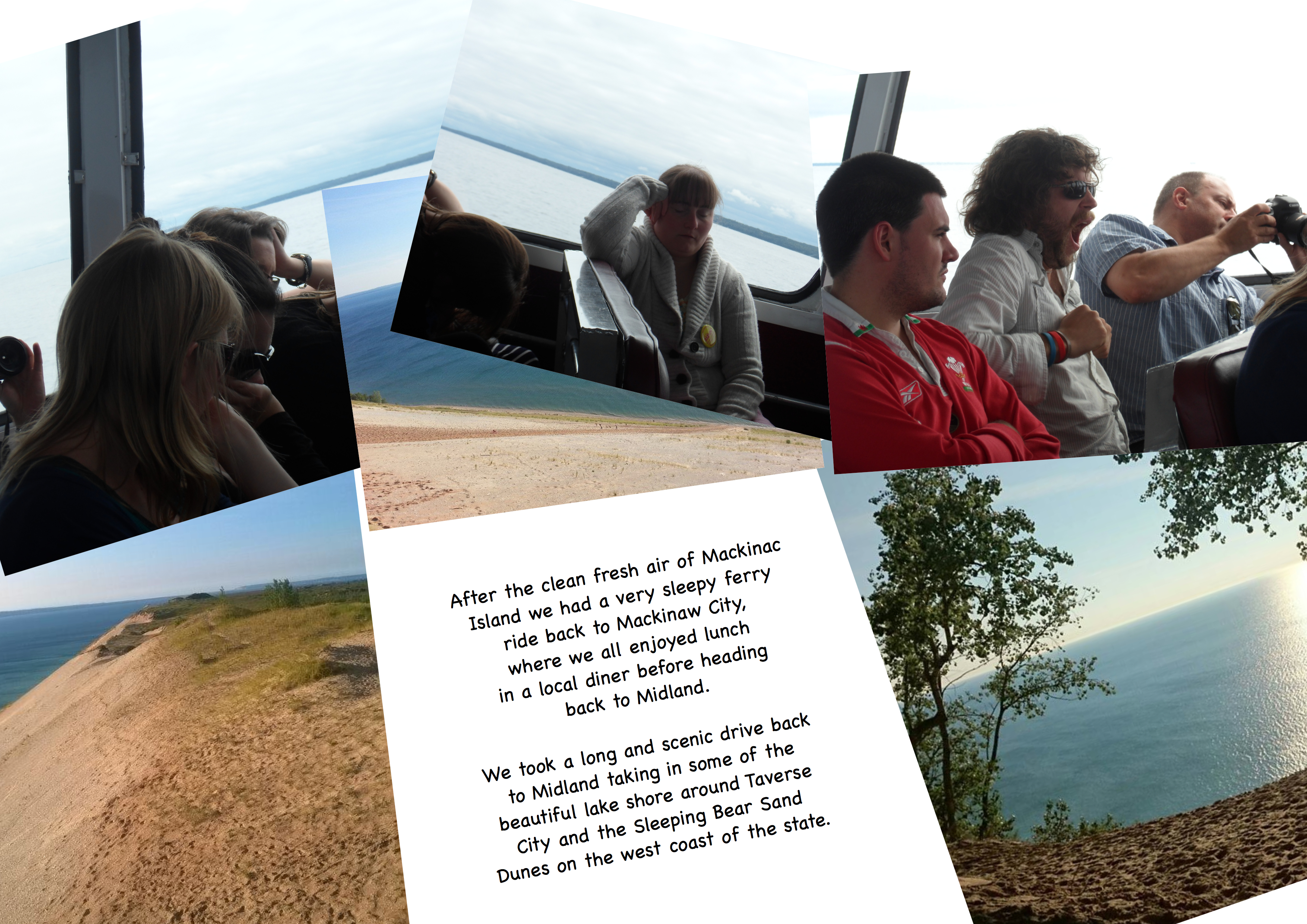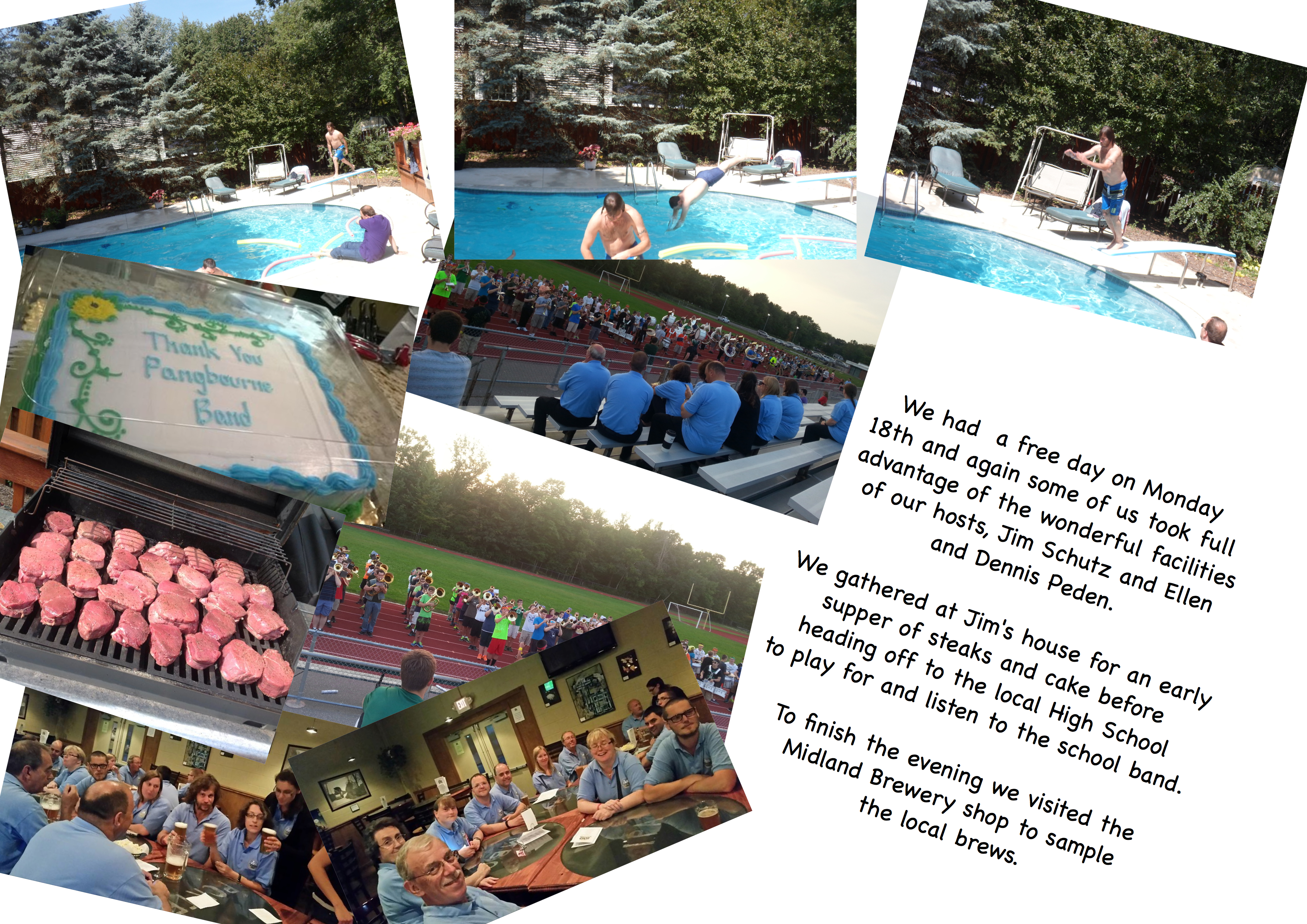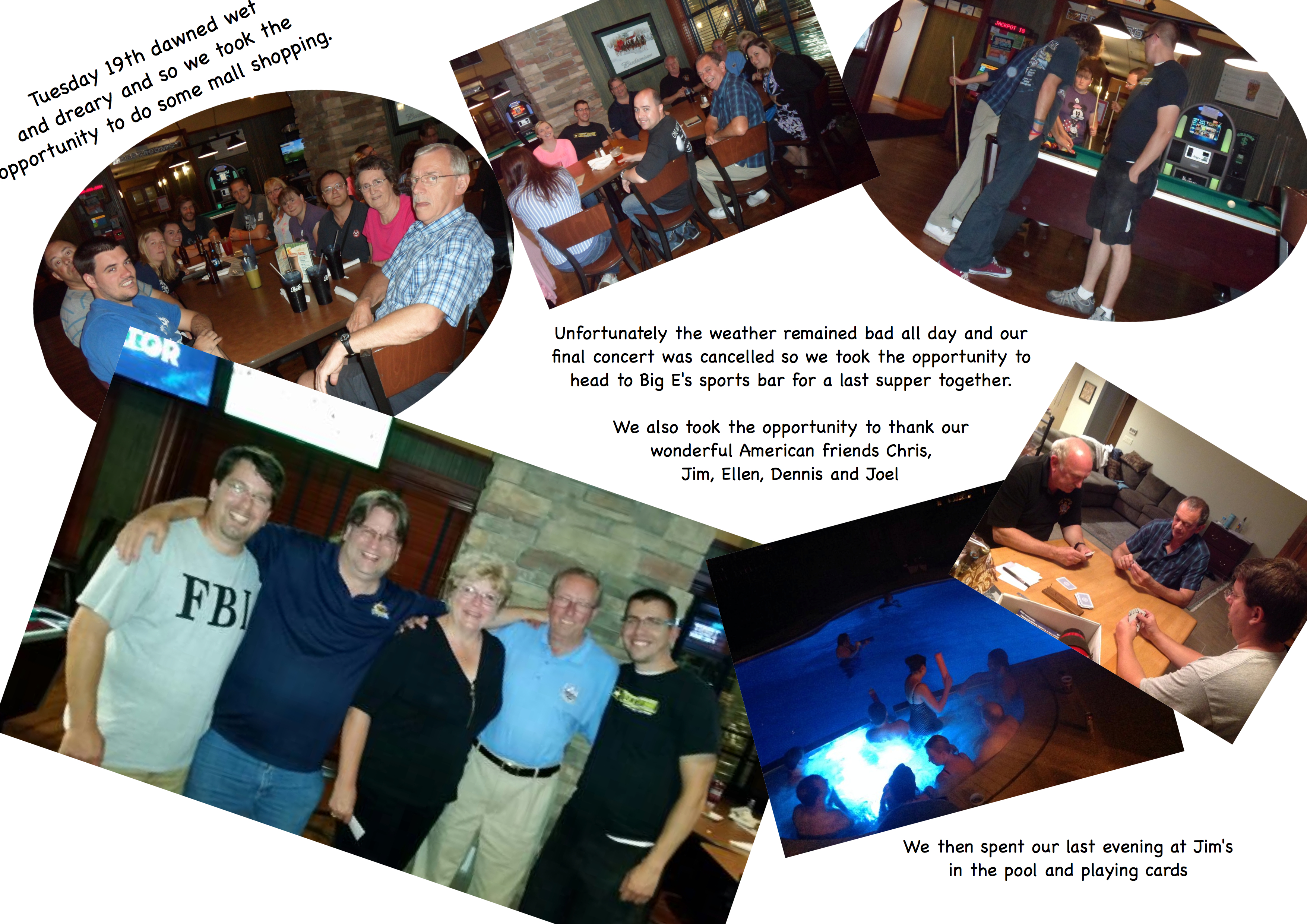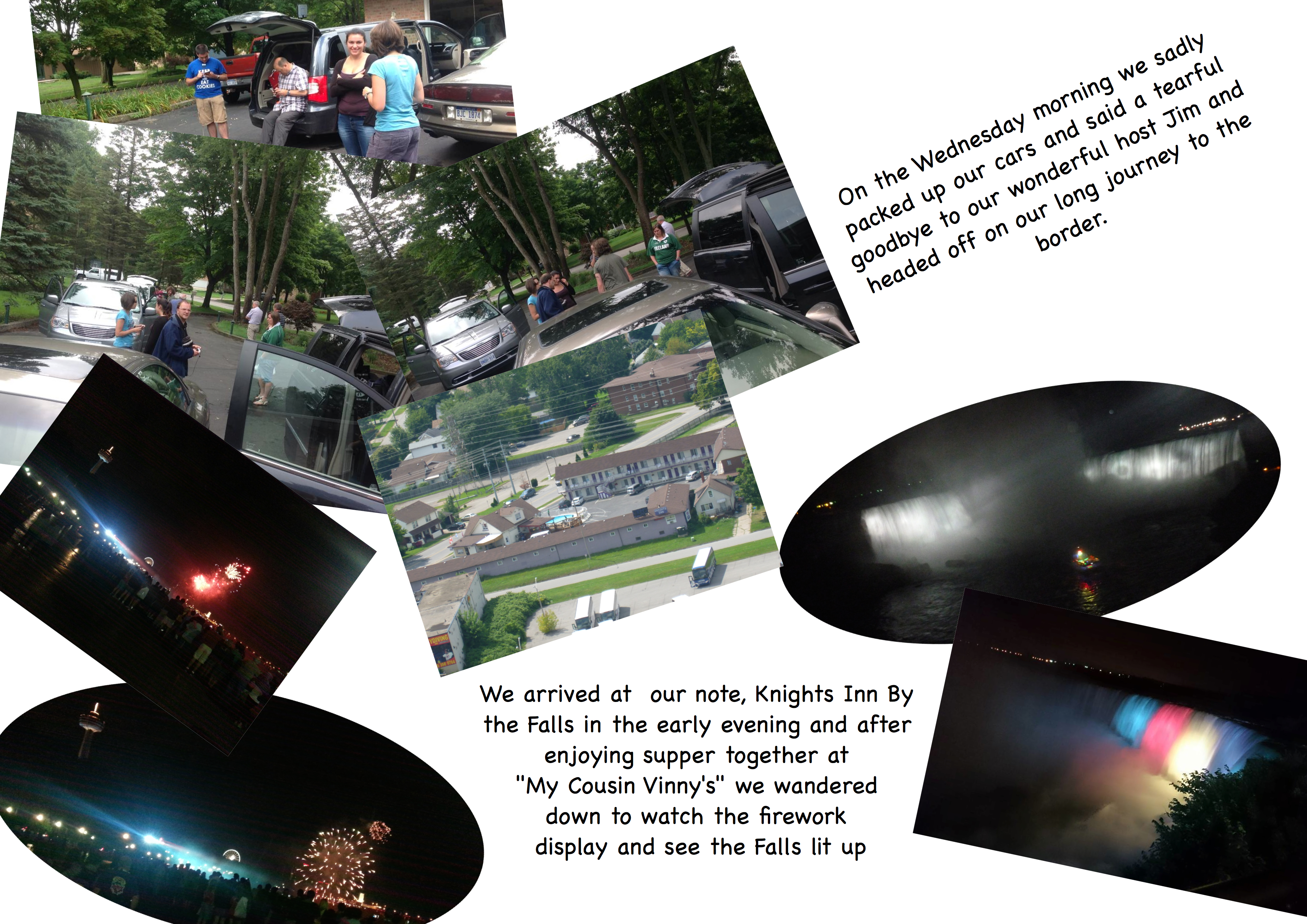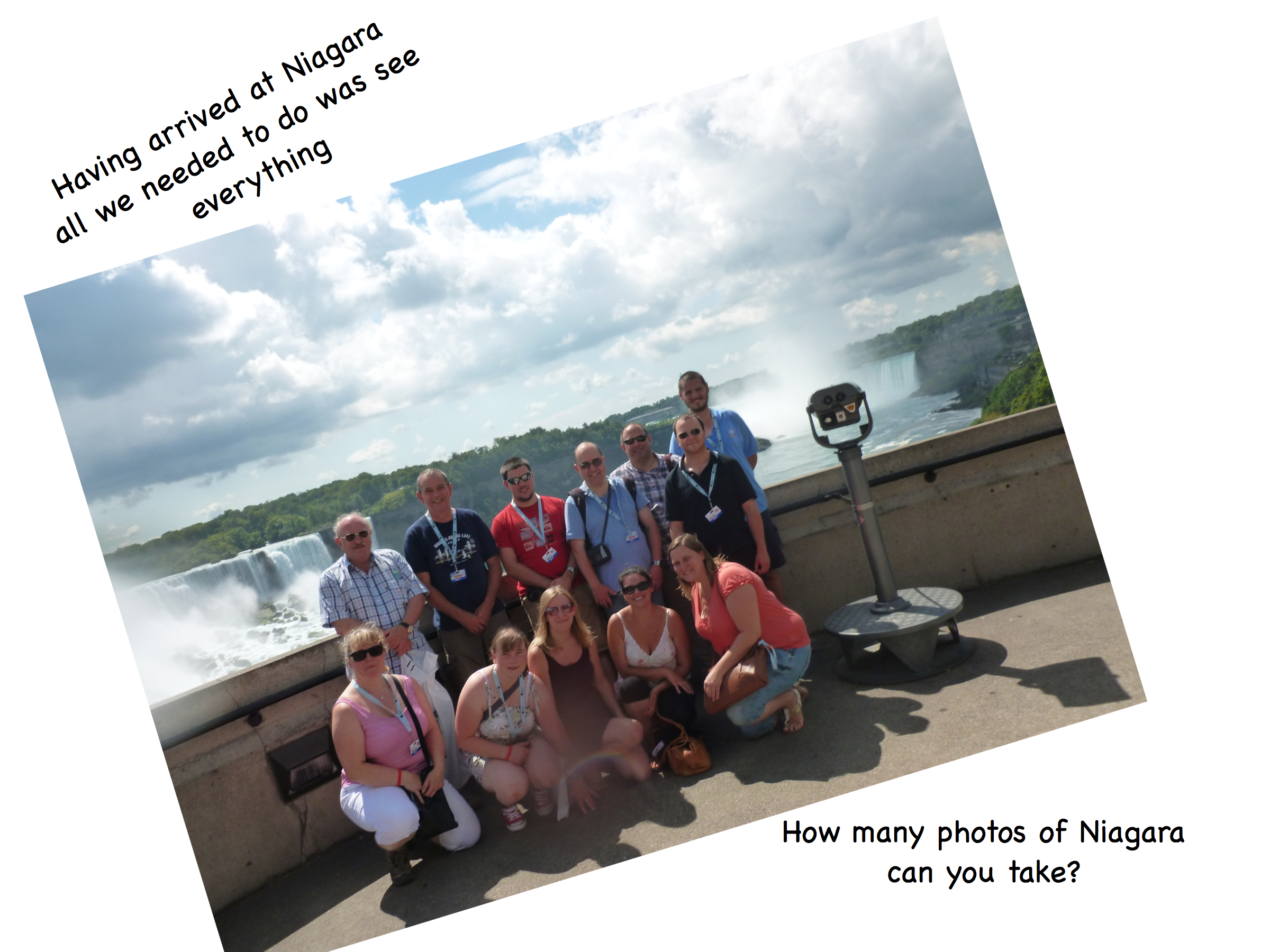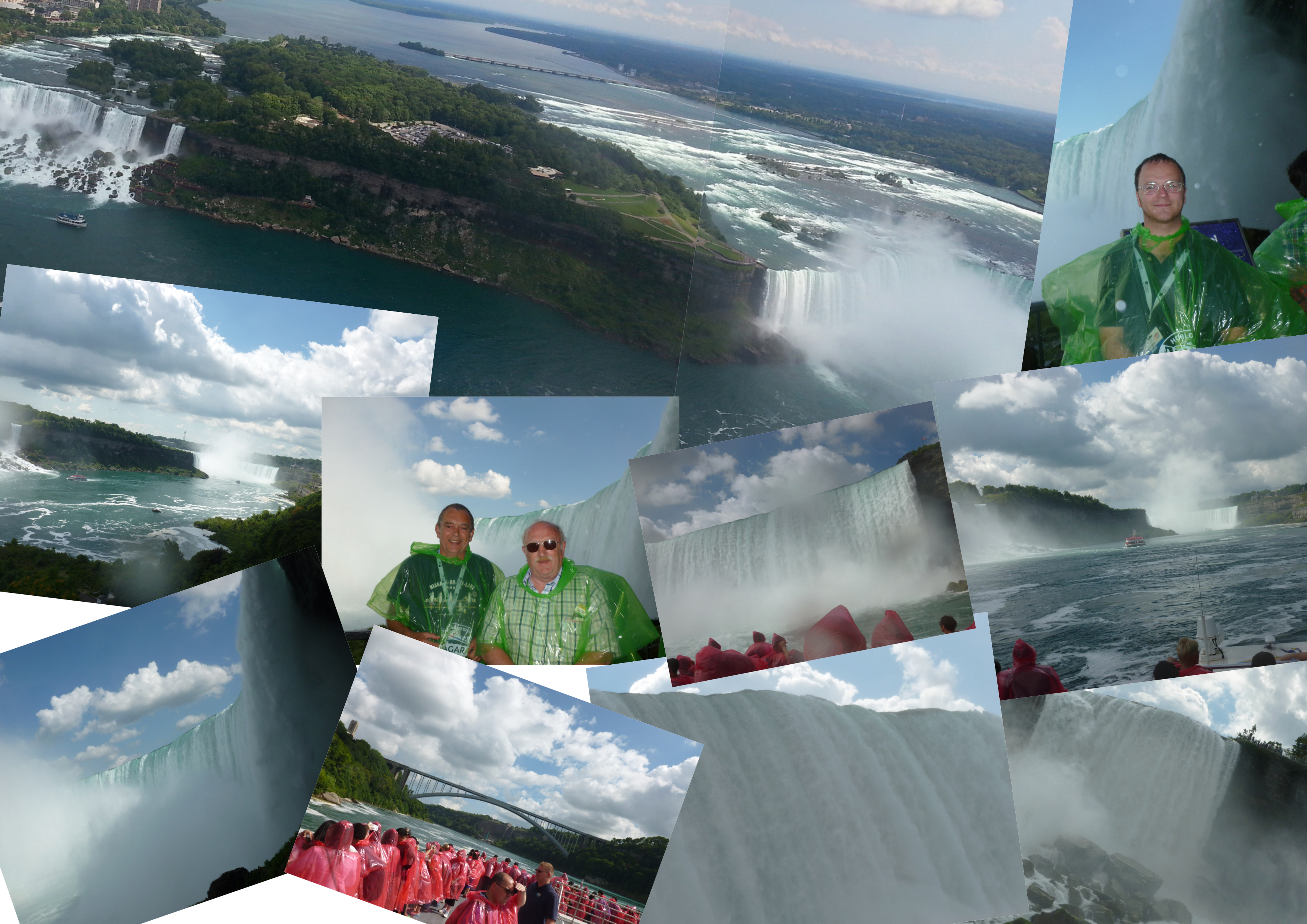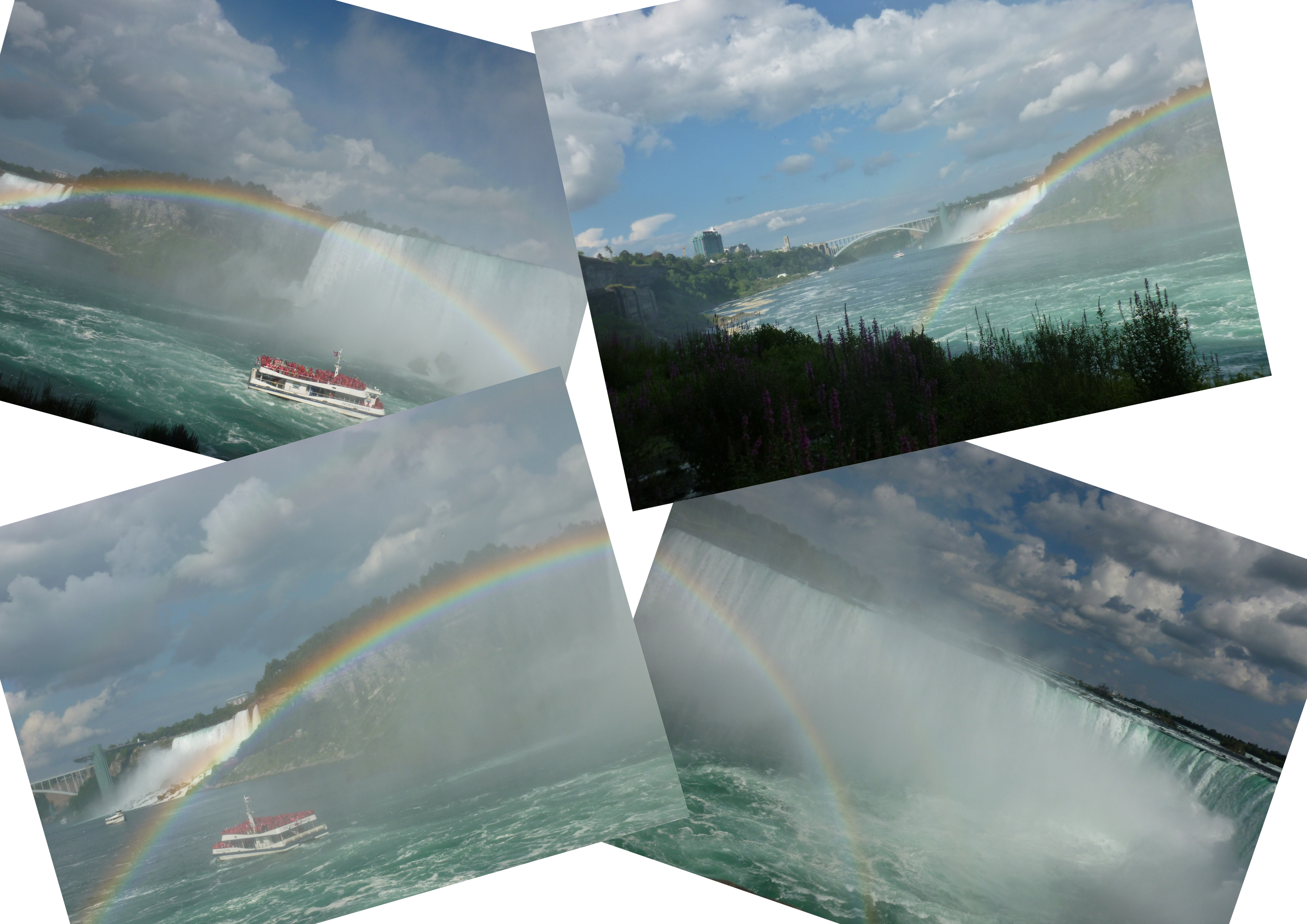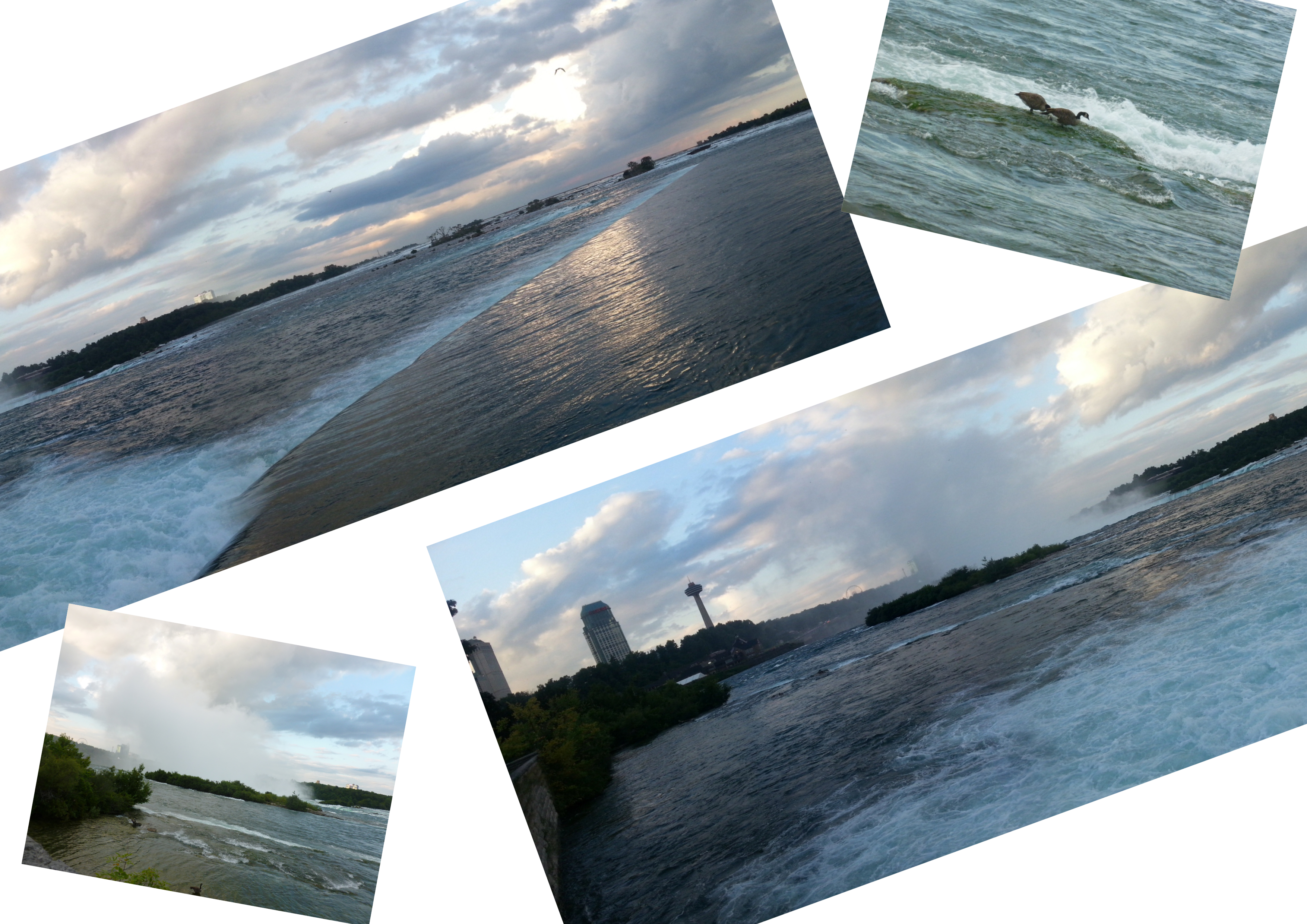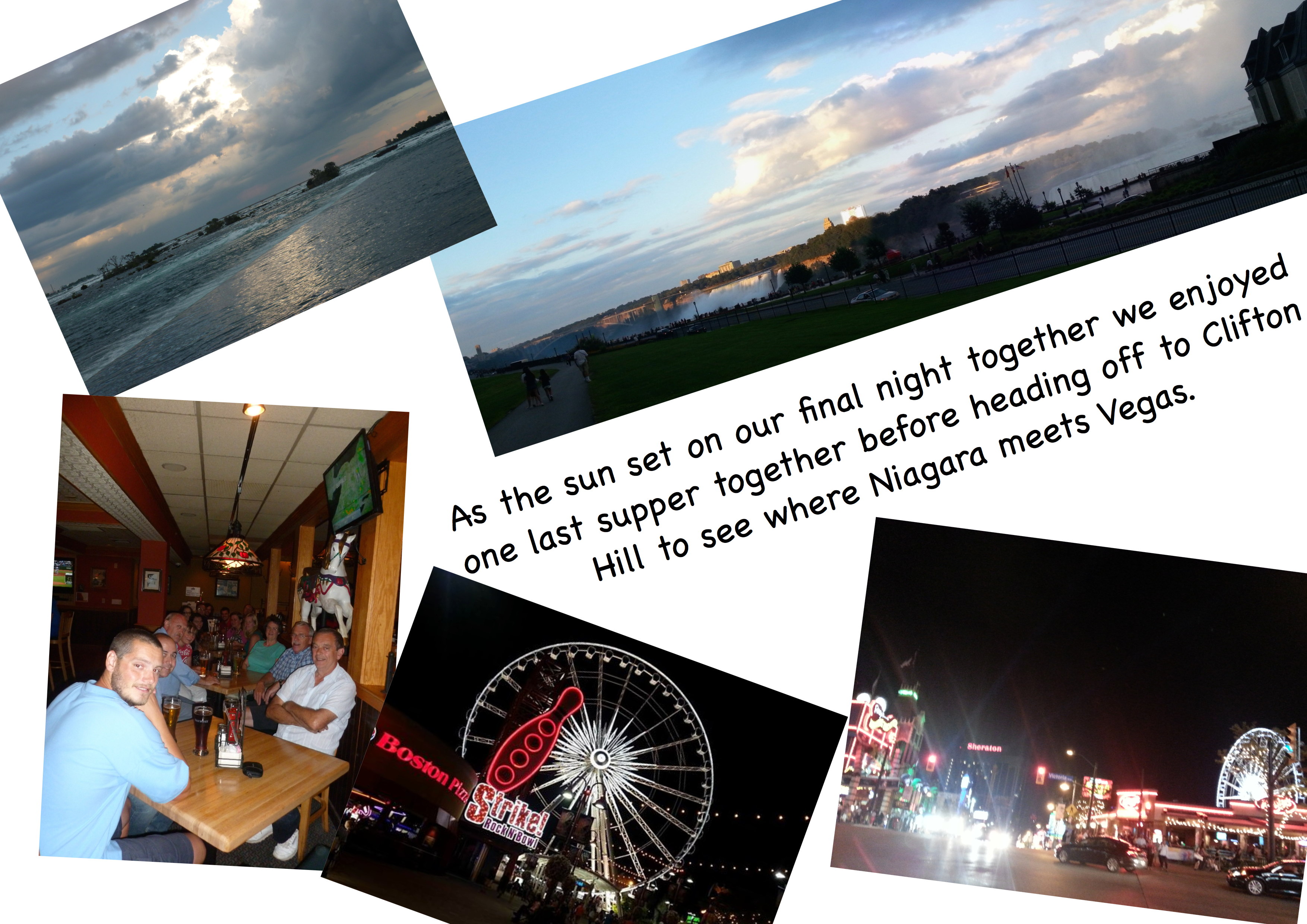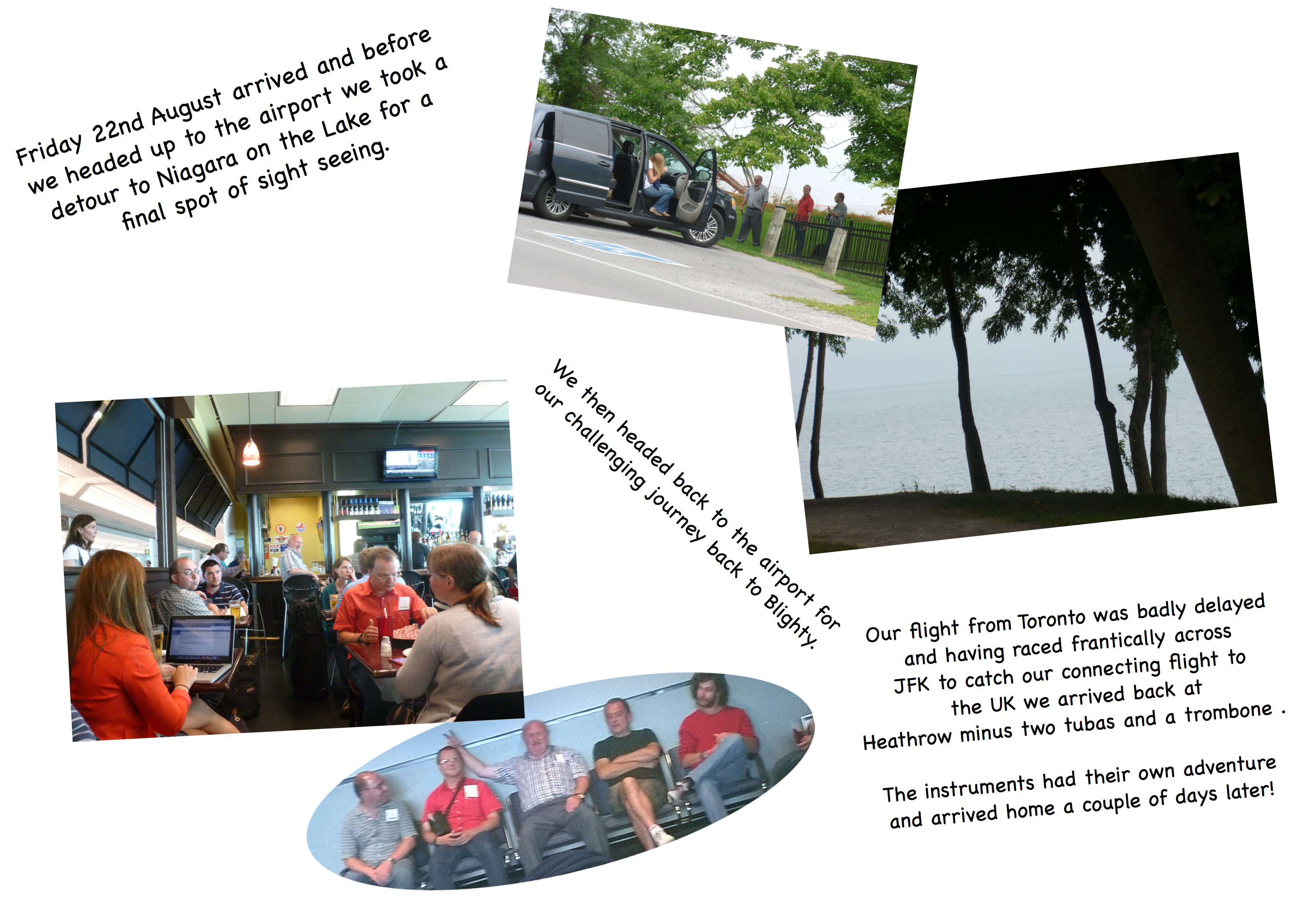 Comments (0) Added by stewart October 22, 2014 (1:46AM)
Edmund Pike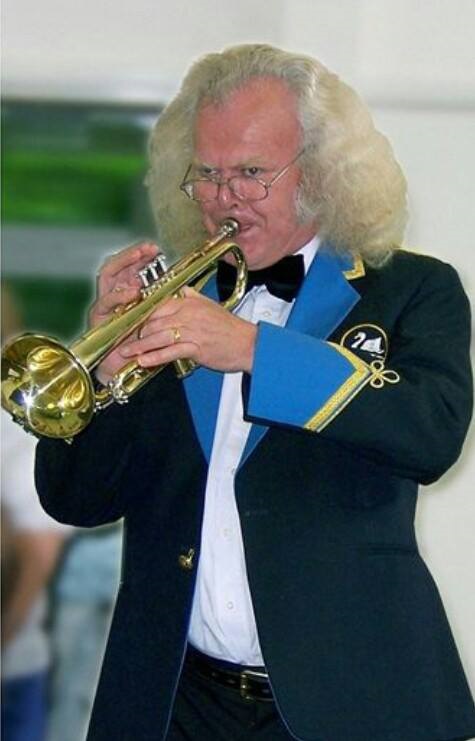 It is with deep sadness that we announce the death of our much loved E-flat bass player and long-standing band secretary Edmund Pike.
Edmund joined the band in the 1980s and threw himself into it with great enthusiasm, soon taking on the role of band secretary, working tirelessly and enthusiastically in this position until his death. Edmund worked both through bad times and good and it is certain that the band has been greatly enriched by his efforts.
A man of great intellect and humour, Edmund was an excellent spokesman for the band and he will be missed by everyone who knew him.
Our thoughts and prayers are with his wife Barbara, who has been an enthusiastic supporter of the band, and their family, at this difficult time.

May he rest in peace.

Comments (0) Added by stewart May 2, 2014 (12:09AM)