July 2018 - Pangbourne Magazine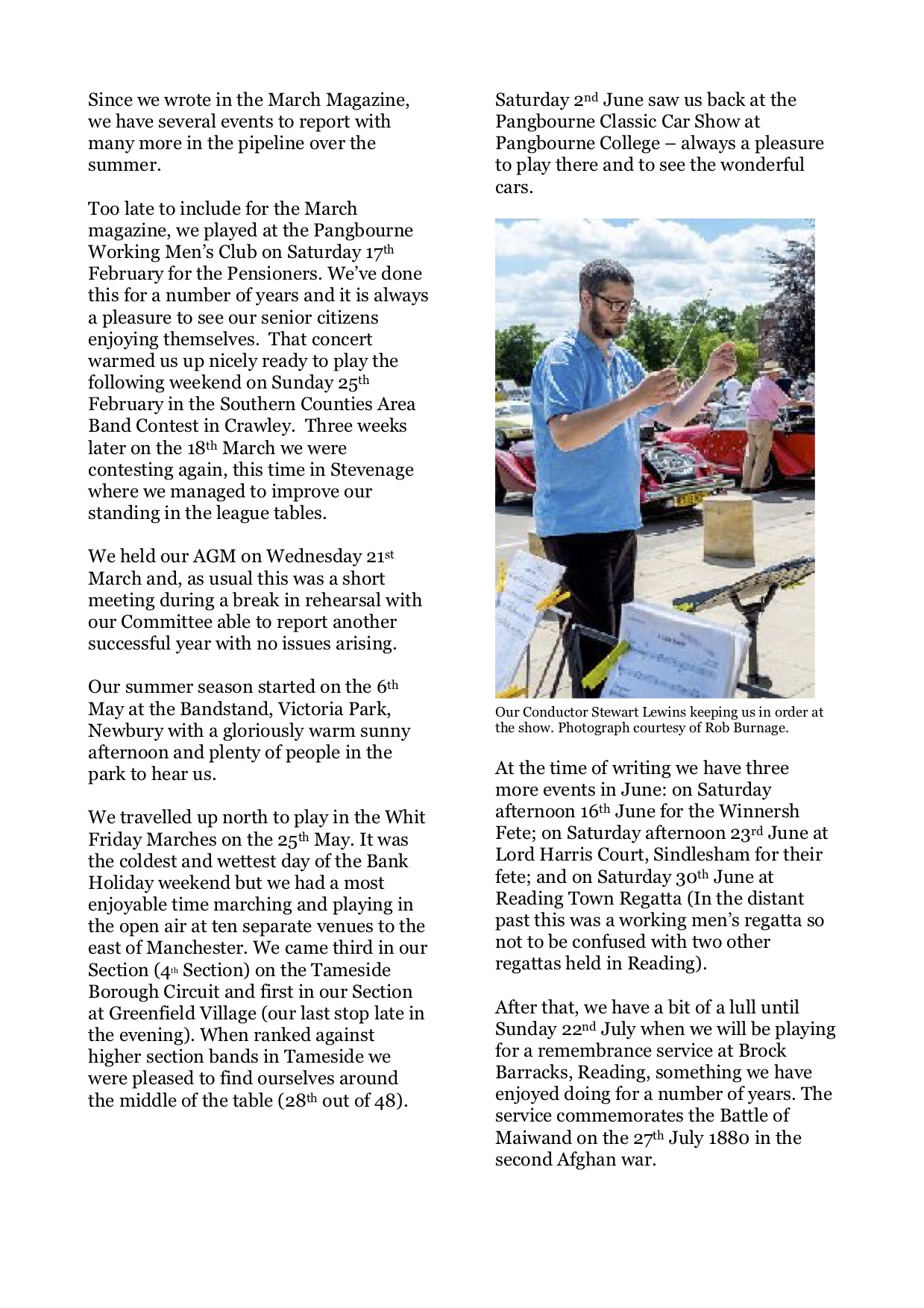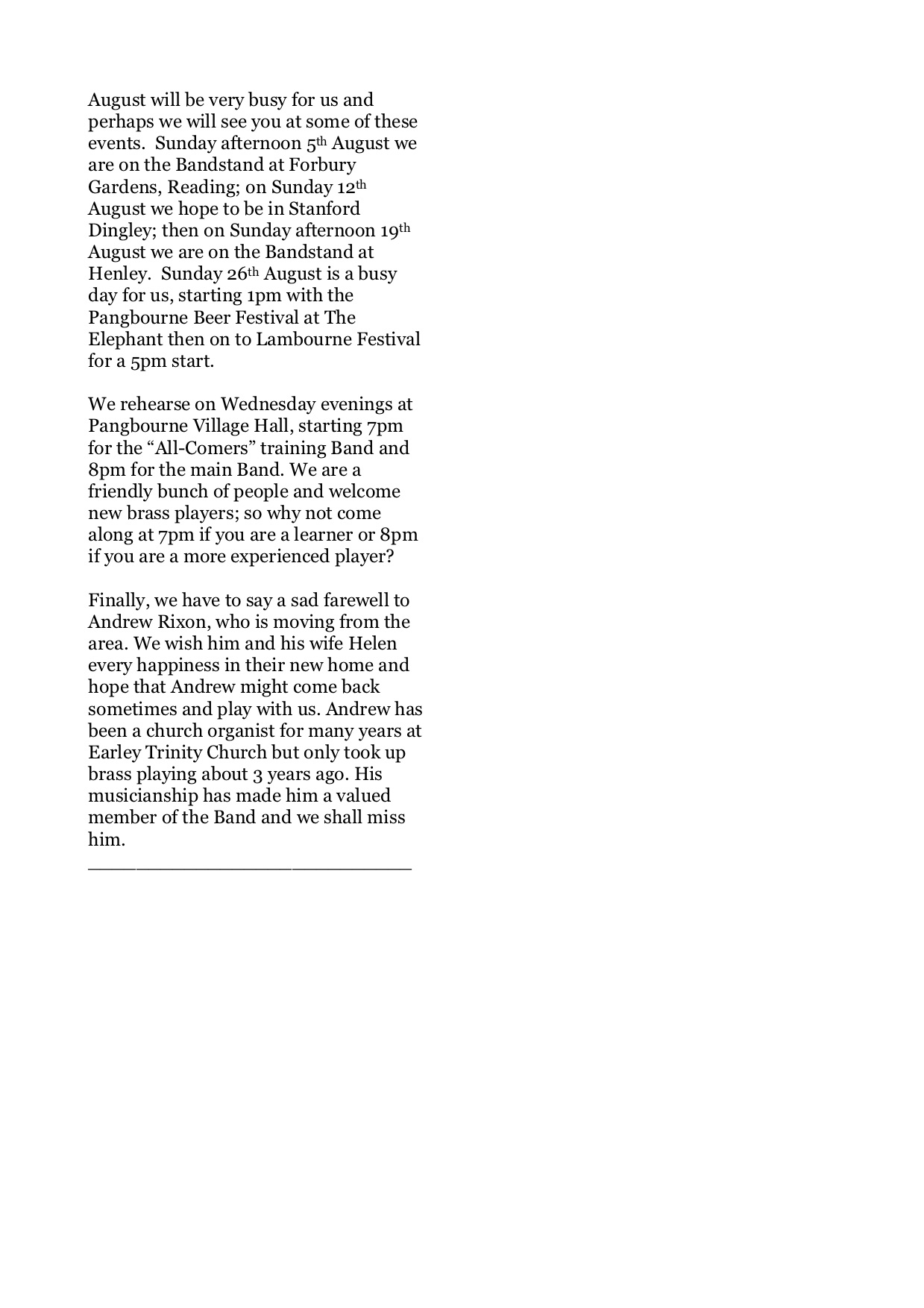 Comments (0) Added by stewart August 16, 2018 (3:18PM)
March 2018 - Pangbourne Magazine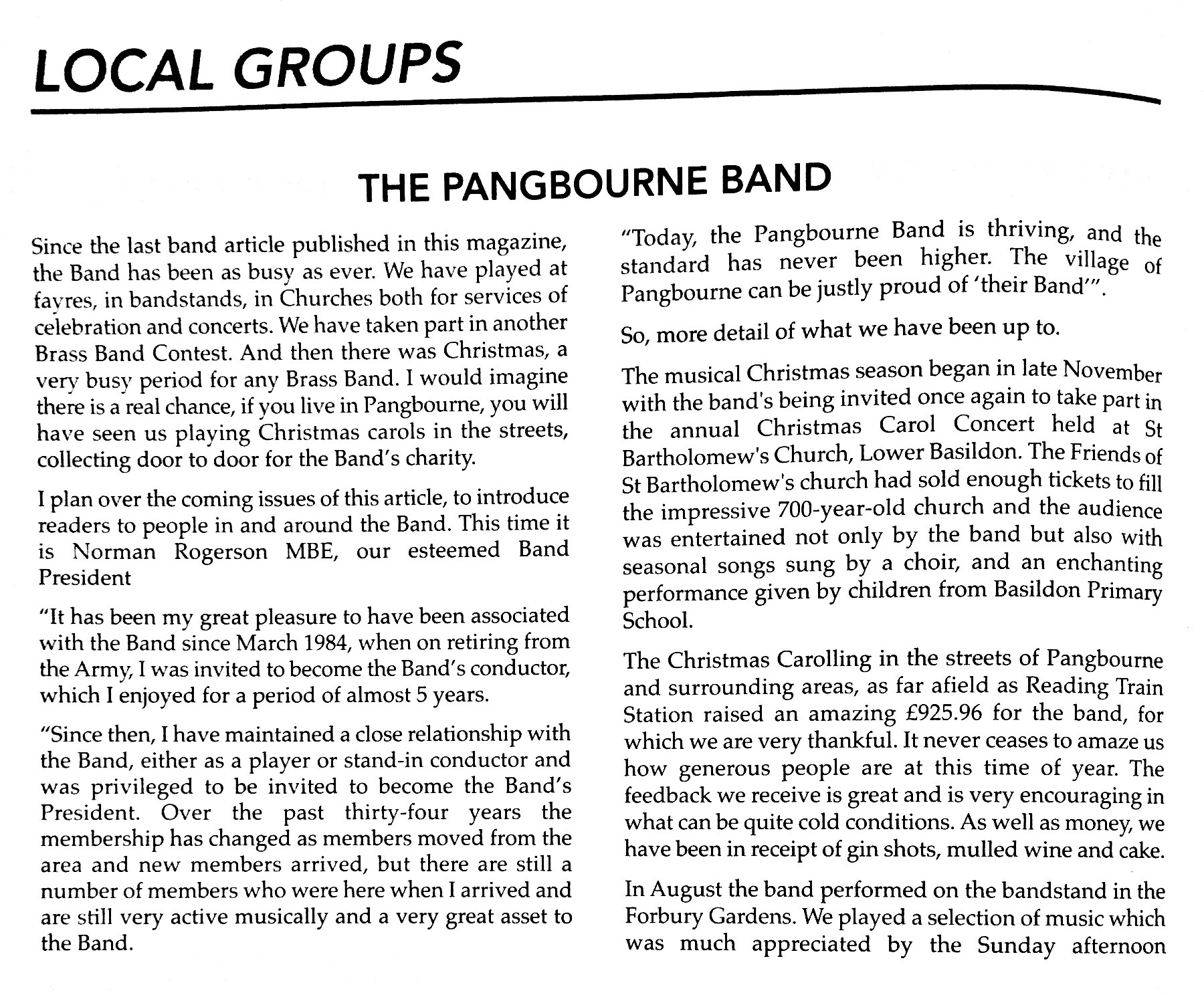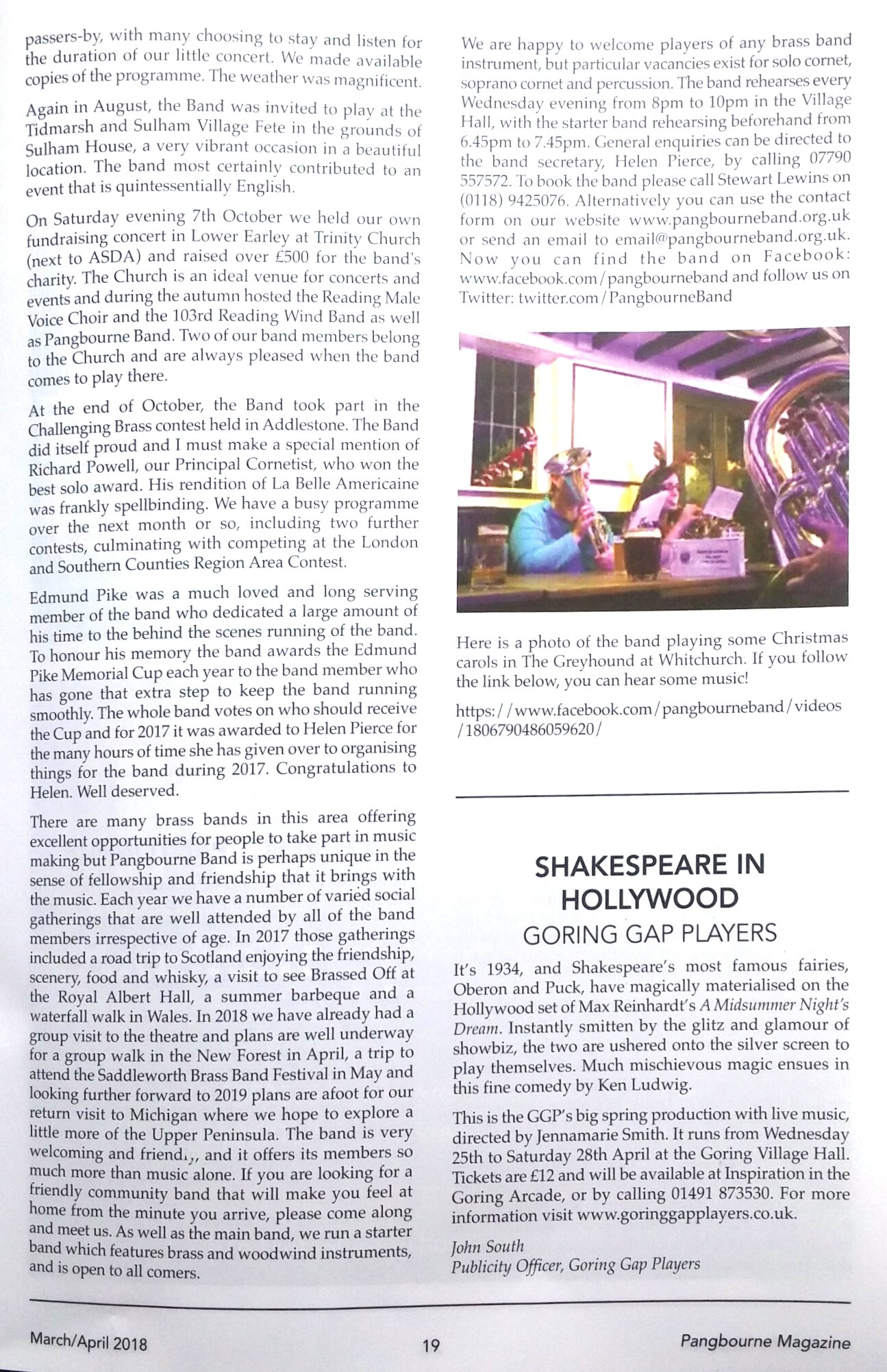 Comments (0) Added by stewart March 26, 2018 (12:47PM)
August 2017 - Pangbourne Magazine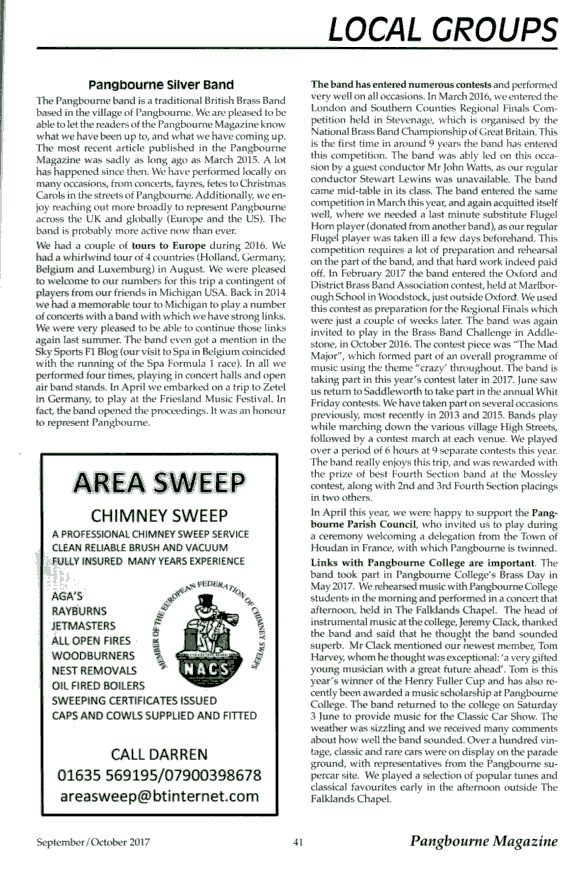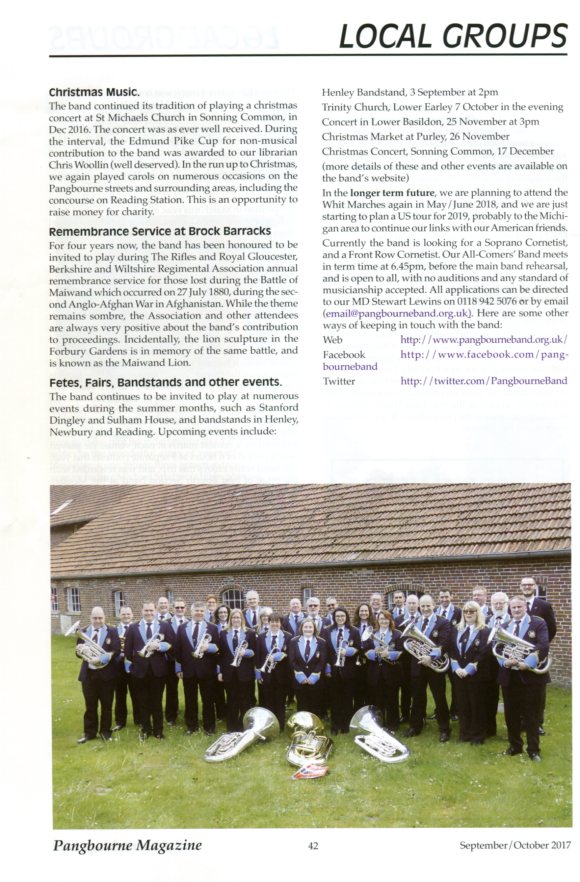 Comments (0) Added by stewart August 31, 2017 (5:31PM)
June 2017 - Whit Friday
Breaking News June 9th 2017
Pangbourne Band takes the prize for best fourth section band at the Mossley Whit Friday Contest.
We also came 3rd in the fourth section at the Greenfield Contest.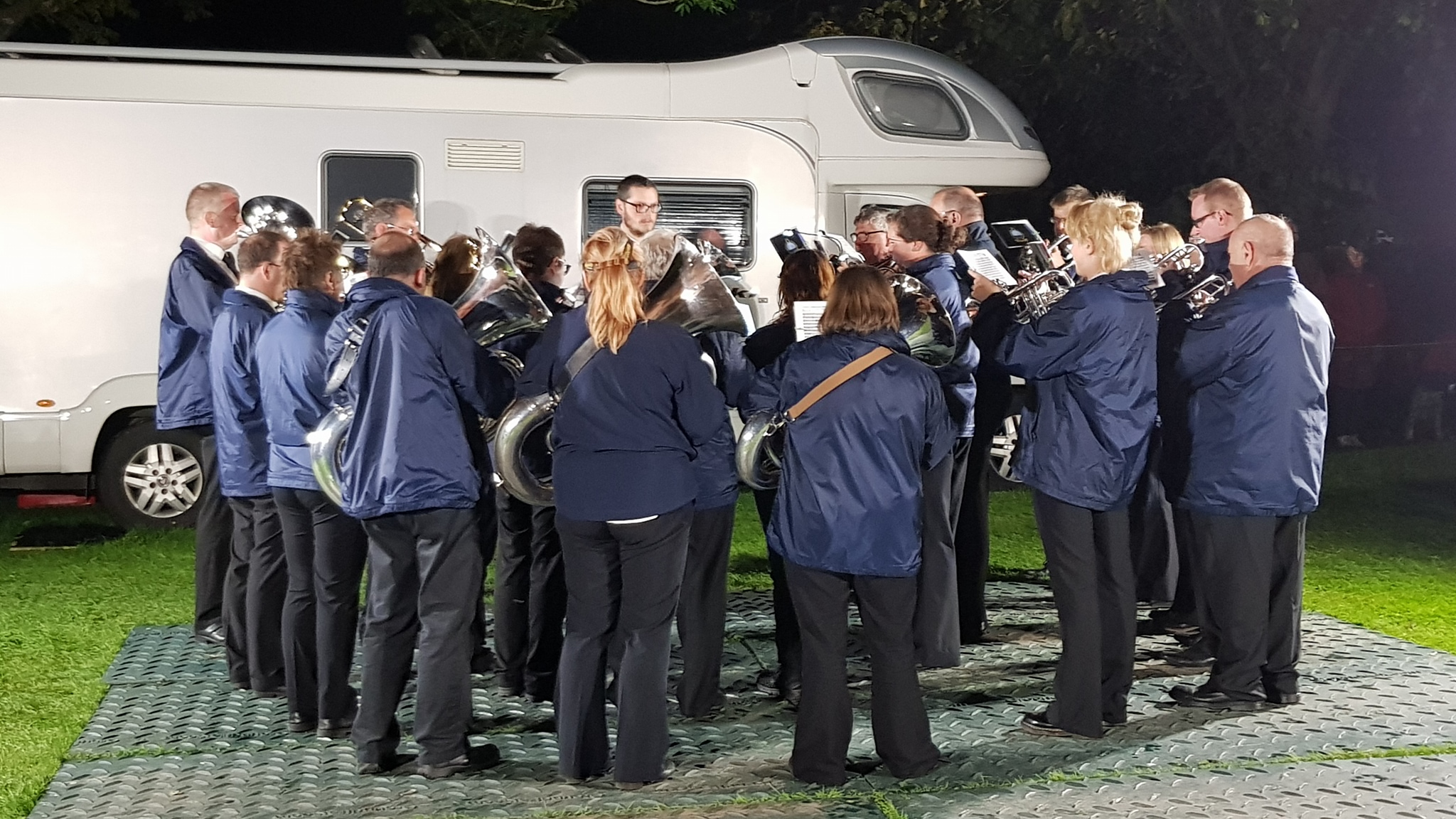 This photograph was taken at the Aldwinians Contest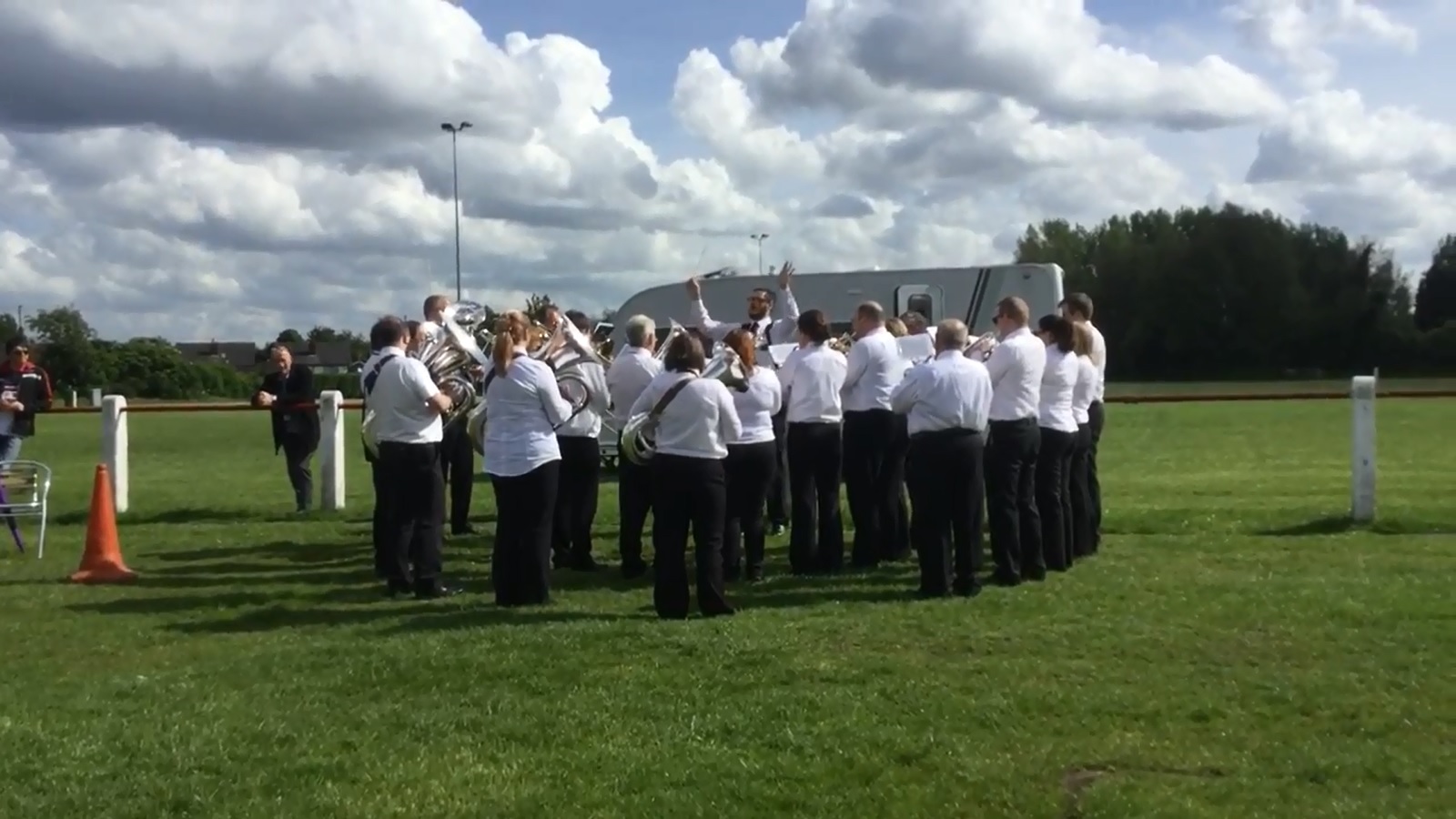 And here's a video of the band's performance at the Heyrod Contest.
Comments (0) Added by stewart June 10, 2017 (12:43PM)
June 2017 - Pangbourne Classic Car Show
On Saturday 3 June the band performed at the Pangbourne Classic Car Show, held at Pangbourne College. The weather was sizzling and we received many comments about how well the band sounded. Here's a photograph taken after our performance.
Comments (0) Added by stewart June 5, 2017 (4:46PM)