Thanks (January 2013)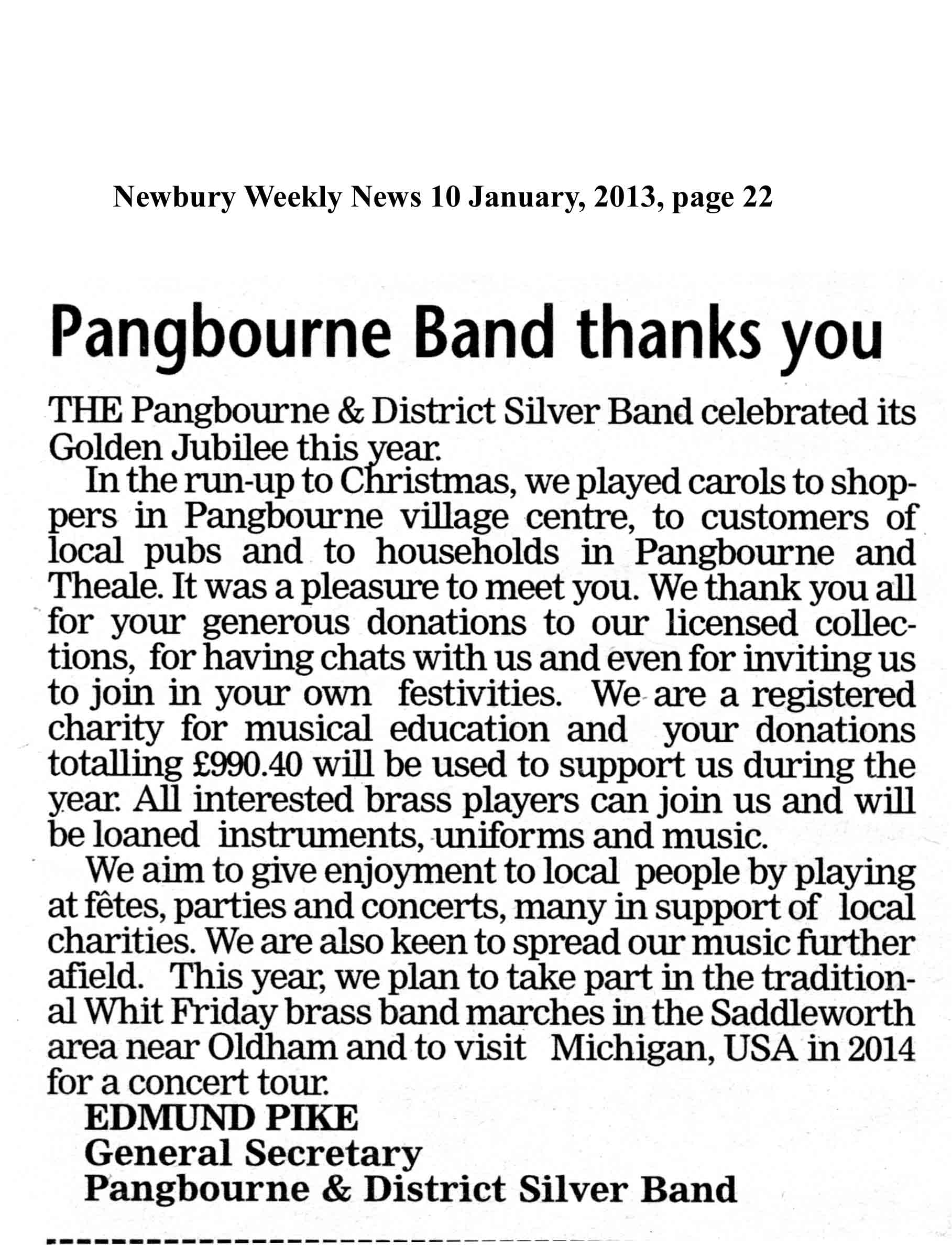 Comments (0) Added by stewart January 12, 2013 (12:45AM)
Pangbourne Magazine (January 2013)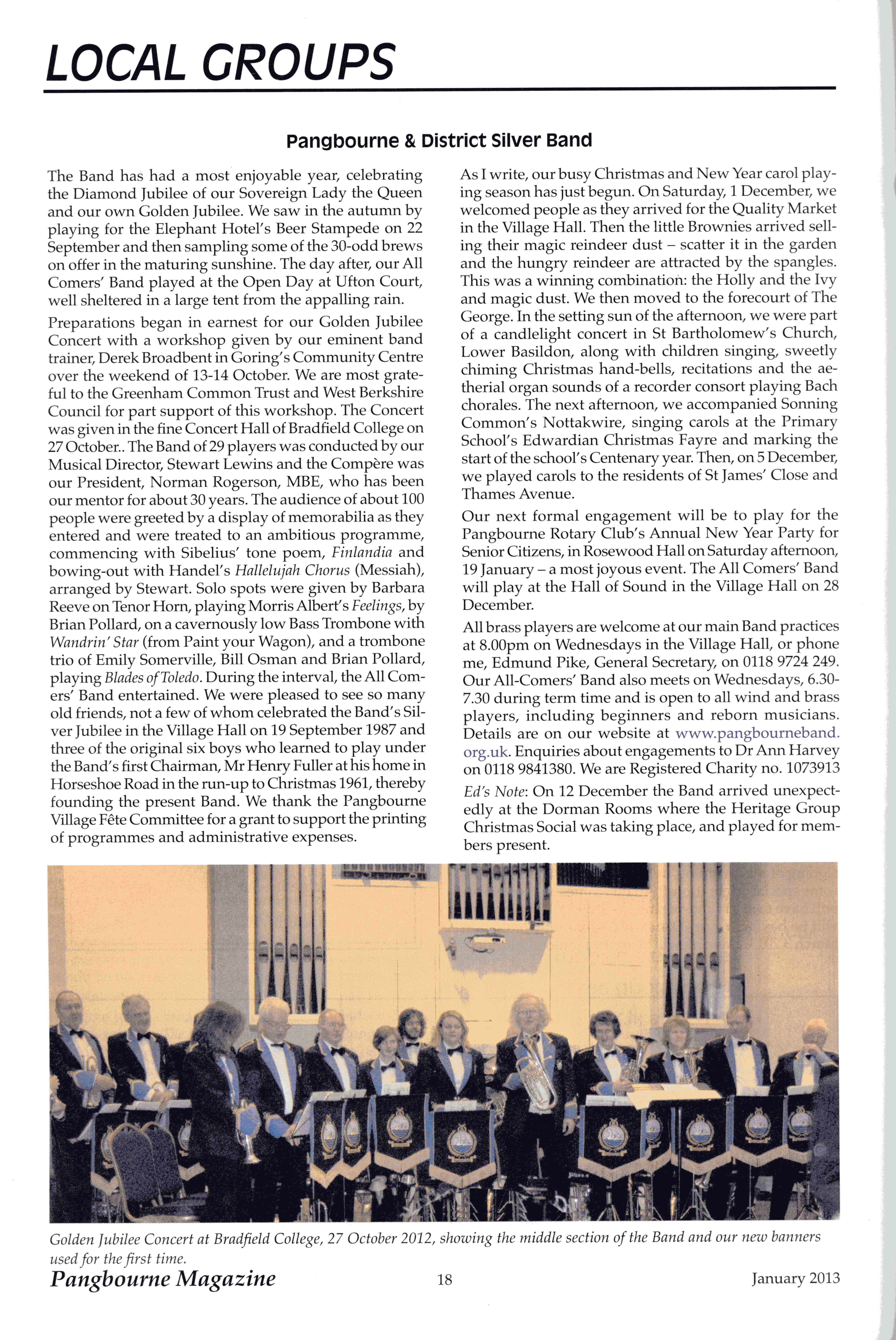 Comments (0) Added by stewart January 12, 2013 (12:37AM)
Open letter from the secretary about the Golden Jubilee Concert (September 2012)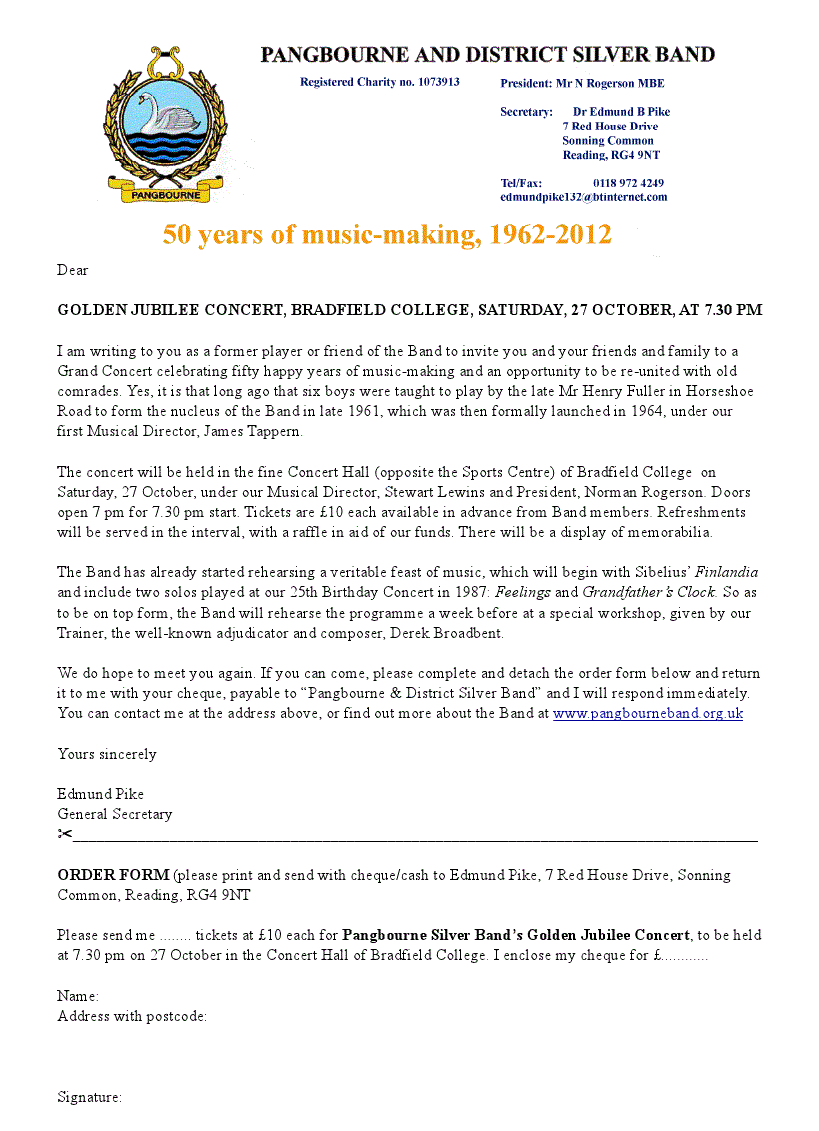 Comments (0) Added by stewart September 15, 2012 (12:58AM)
All-Comers' Band (May 2012)
We are now seeking musicians and ANYONE is welcome, whatever instrument you play!
The music starts at a standard of about Grade 2 to Grade 5, so perhaps you have a child learning an instrument, maybe you have a neglected instrument in the attic, or maybe you would like an outlet for a second instrument. If so, the Pangbourne All-Comers' Band could be for you.
We meet every Wednesday during school terms, at 6:30 for a 6:45 start, finishing at 7:45. Pangbourne Village Hall Station Road Pangbourne RG8 7AN
Contact us via the band secretary, Edmund Pike on (0118) 9724249
Or via email: email@pangbourneband.org.uk
http://www.pangbourneband.org.uk/home/allcomers-band
http://www.facebook.com/allcomersband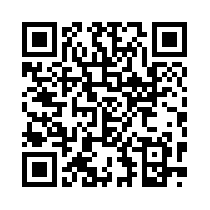 Comments (0) Added by stewart May 10, 2012 (1:14PM)
All-Comers' Band (March 2012)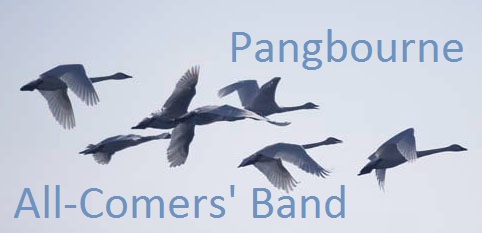 You can now follow the All-Comers' Band on Facebook. Please 'like' our page for regular updates.
www.facebook.com/allcomersband
Comments (0) Added by stewart March 3, 2012 (11:20PM)